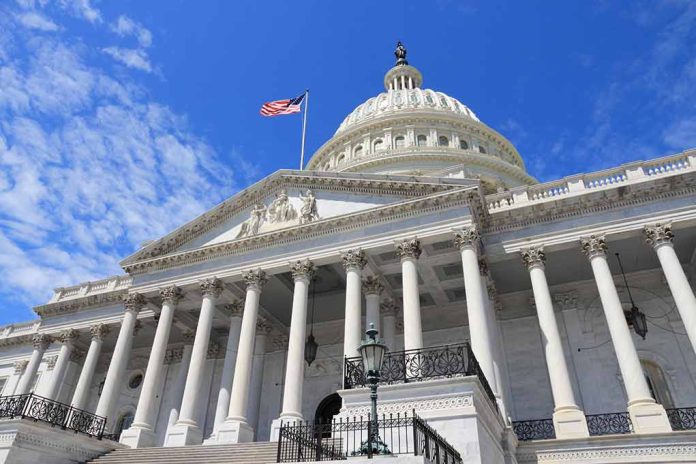 (USNewsBreak.com) – Several politicians have experienced health issues as of late. Democratic Senator Dianne Feinstein (CA) missed several weeks due to a severe case of shingles, and Senate Minority Leader Mitch McConnell (R-KY) seems to be struggling with a medical condition that has caused him to freeze up at the podium as of late. Now, another politician has announced that his medical team has diagnosed him with a "very treatable" disease.
On Tuesday, August 29, House Majority Leader Steve Scalise (R-LA) took to X, the platform formerly known as Twitter, to reveal that he received a diagnosis of Multiple Myeloma. This form of cancer occurs in the blood, within the white blood cells. Scalise said he went to the doctor because he had "a few days of not feeling like" himself, which prompted him to seek medical care. The doctors did bloodwork and discovered the cancer.
After a few days of not feeling like myself this past week, I had some blood work done. The results uncovered some irregularities and after undergoing additional tests, I was diagnosed with Multiple Myeloma, a very treatable blood cancer.

I have now begun treatment, which will…

— Steve Scalise (@SteveScalise) August 29, 2023
Scalise said he doesn't intend to miss work despite undergoing treatment for the disease, which he expects to last several months. He said he is "incredibly grateful" for the early detection and extended his thanks to his family, friends, constituents, and medical team, promising to "tackle [the disease] with the same strength and energy" as he has his past challenges.
Multiple Myeloma patients experience high five-year survival rates when doctors catch the condition early, around 79% if it's localized, according to Cancer Center. Once it spreads, the survival rate decreases to approximately 59%, though everyone's circumstances are different. There is currently no cure for this type of cancer, but people have successfully lived decades with the disease using current treatment methods.
This incident wasn't the first time Scalise has experienced medical complications. In 2017, he received serious injuries at a Congressional Baseball Game in Virginia when a gunman opened fire.
Many people, including President Joe Biden, reached out to Scalise to send him well wishes and wish him a speedy recovery.
Copyright 2023, USNewsBreak.com