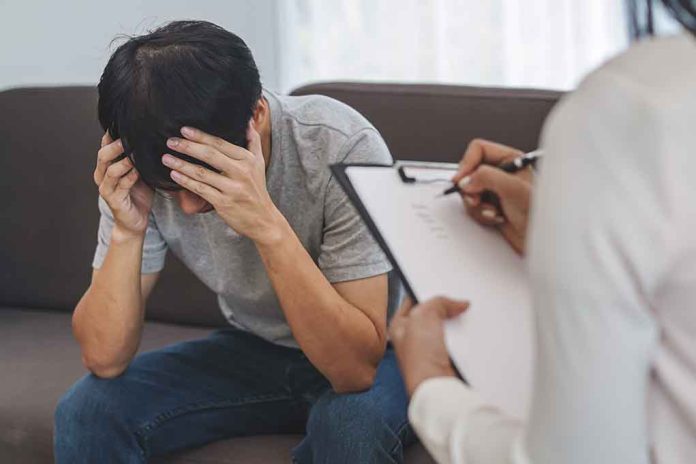 (USNewsBreak.com) – Mental health is one of the most pressing issues in the United States. According to the CDC, one in five Americans experiences a related event each year. Statistics also show that one in five children have or will suffer from a debilitating mental illness at some point in their lifetime. Now, a number of state legislators are pushing a bipartisan measure to raise funding for those afflicted.
A Growing Population in Need
One of the major problems surrounding mental health is the shortage of professionals in the field. According to The Wall Street Journal, there's a growing population in need of these services, but not enough staff are in place to meet the demand. In 2013, for example, 94.8 million Americans lived in areas experiencing shortages. In 2023, that number has grown to 158.4 million, evidence that mental illnesses aren't going away.
There are a host of conditions that fall under the mental health spectrum, including anxiety, clinical depression, bipolar disorder, ADHD, and obsessive-compulsive disorder, to name a few.
Bipartisan Push for Help
Governors are seeking more money to address the crisis, and it's not along party lines. Leaders from Georgia, South Carolina, California, Texas, and Ohio are among those joining the call. Their cooperation drew the attention of Hannah Wesolowski, who serves as the National Alliance on Mental Illness' chief advocacy officer.
In New York, Governor Kathy Hochul (D) is looking to gain $1 billion to help with the state's crisis, in particular, to add hospital beds and develop housing to address the issue. In Wisconsin, Governor Tony Evers (D) is looking for half that amount to improve access to mental health services.
On the other side of the aisle, Governor Glenn Youngkin (R-VA) has also joined the call, asking for $230 million that will partially go toward funding mobile crisis teams. These units would fund individuals in need of immediate help and expand services in schools to help youth.
Texas Governor Greg Abbott (R) spoke of the crisis during his inaugural speech. He pointed out the need for mental health professionals in educational institutions because parent need to feel confident that their "children are safe when they drop them off every morning." His comments come on the heels of the Uvalde school shooting last year that killed 19 students and two teachers.
Officials hope that by investing in these much-needed services, they will work toward stemming the tide of the growing violence that's taken over headlines in recent years.
Copyright 2023, USNewsBreak.com