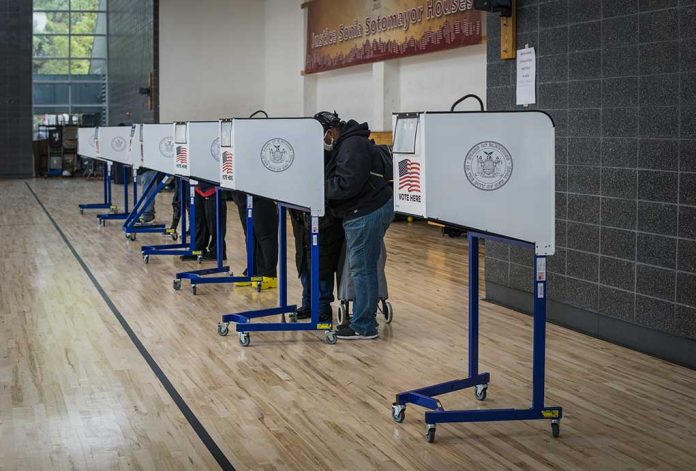 PA Supreme Court Rules Against Undated Ballots
(USNewsBreak.com) – Pennsylvania election law has been under fire since the extreme pandemic-induced increase in absentee voting in the 2020 election. The main point of concern has been the dating of the outside of the envelopes. State law says all absentee ballots must have handwritten dates to be valid.
But there has been plenty of disagreement about whether a missing or incorrect date should mean the vote can't count. The Pennsylvania Supreme Court brought clarity on November 1 by ruling election officials must set aside any ballots without accurate dates.
Pennsylvania officials cannot count votes from mail-in or absentee ballots that lack accurate, handwritten dates on their return envelopes, the state Supreme Court ruled. https://t.co/inrLdpjX60

— CBS News (@CBSNews) November 2, 2022
Republicans from state and national organizations and some private individuals took the case to the courts. They sought enforcement of the state law and wanted a court ruling to not count undated ballots. There has been a back and forth over whether or not the date should be an essential part of the mandatory elector declaration that must be on the outer ballot envelope. ACLU of Pennsylvania staunchly disagreed with the court's decision on the matter, but shared a graphic on social media to help ensure that people who be aware of the rules for absentee ballots.
The @GOP, @NRCC, & @PAGOP just secured a MASSIVE election integrity win in Pennsylvania.

The PA Supreme Court agrees with us that incorrectly or undated mail ballots can not be counted in next week's elections.

Republicans went to court. Now Democrats have to follow the law.

— Ronna McDaniel (@GOPChairwoman) November 1, 2022
The Supreme Court's ruling could impact the midterm elections in close races. CBS News reported counties had already taken in over 850,000 mail-in ballots, with around 70% coming from Democrats, as of November 2. Still, there will not likely be a large number set aside due to date issues.
Copyright 2022, USNewsBreak.com