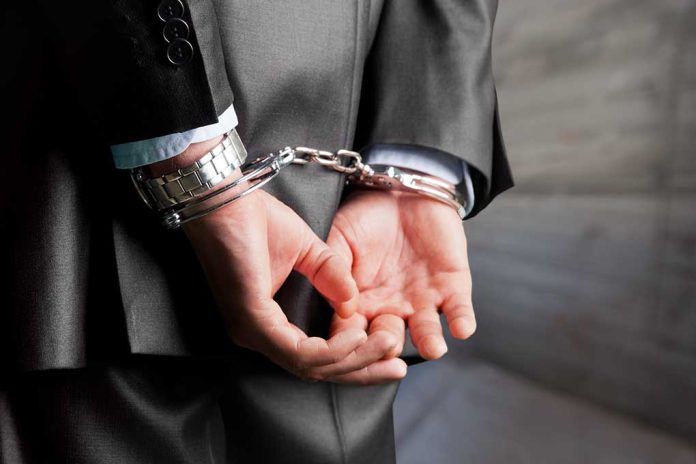 (USNewsBreak.com) – People tend to hold lawmakers to higher standards because of the importance of their jobs, but sometimes even elected officials make bad decisions and find themselves in hot water. That was the case with a California senator who was recently arrested after a night out that went horribly wrong.
On Tuesday, May 2, around 10:20 p.m., California Highway Patrol officers noticed a silver Toyota Camry was driving without its headlights. They followed the vehicle and then intervened when it drove through a red light. Upon pulling over the car, troopers noticed state Senator Dave Min (D) was showing signs of intoxication. They arrested and charged him with driving under the influence after determining he had a blood alcohol content of .08%, a misdemeanor.
California state senator arrested on drunk driving charge https://t.co/ZA43DQhkXK pic.twitter.com/n5ktlssEy2

— The Hill (@thehill) May 4, 2023
Min spent the night in jail, presumably to sober up, and was released early the next morning. After the incident, he posted a statement on Facebook, acknowledging his decision to get behind the wheel of a car was "irresponsible." He offered no excuses and apologized to his constituents, supporters, and family. Min also promised not to let the incident detract from his "work in California and in Washington."
The state senator is currently running to fill Rep. Katie Porter's (D-CA) seat in the House of Representatives. Porter has said she plans to run for the seat being vacated by long-time Senator Dianne Feinstein (D-CA), who announced she will not run in 2024.
Min isn't the only lawmaker with recent legal issues. In Missouri, Democratic Rep. LaKeySha Bosley, who serves in the state House of Representatives, was taken into custody on Monday, May 1, after police discovered she had a warrant out for her failure to appear in court in 2022 on a speeding ticket charge. The representative has been served several warrants since 2016, all for moving violations. Like Min, Bosley said she takes "full responsibility" for the error in judgment.
Copyright 2023, USNewsBreak.com