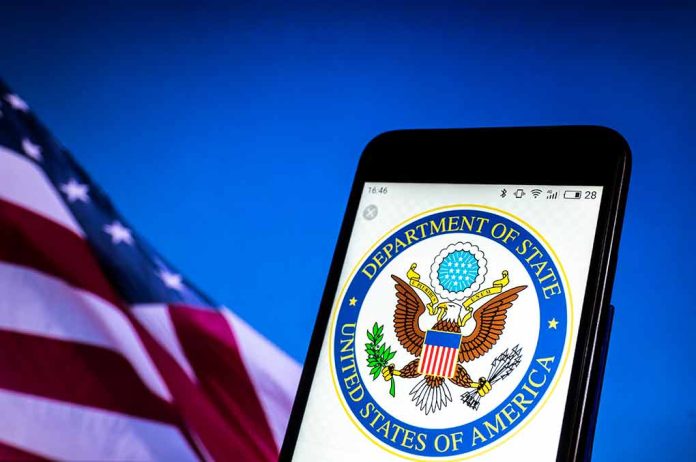 (USNewsBreak.com) – The war in Ukraine is impacting the countries surrounding it, namely Poland, which took in nearly 2.1 million refugees from the war-torn nation last year. This year, it's facing a new challenge. Belarus began hosting Wagner mercenaries after Russia banished them, and it seems the troops are quite close to Poland's border. This circumstance has prompted the NATO country to boost its own border defense by deploying 10,000 armed troops as an offensive. Now, the US is stepping in to help as well.
Arms Package Approved
On August 21, the Defense Security Cooperation Agency (DSCA) announced the State Department had approved a potential sale of AH-64E Apache helicopters to Poland. The deal is reportedly worth $12 billion. It includes 96 of the rotary aircraft, plus other military equipment, including night vision sensors, missiles, radar and laser detecting sets, and missile and rocket launchers, to name a few.
According to the DSCA press release, the "sale will support the foreign policy goals and national security objectives" by improving security in Poland, a NATO ally. It also noted that the equipment sale could mandate up to eight US government employees and contractors to travel to the country for up to five years to offer support and training on the equipment.
However, the agency made clear this proposed sale wouldn't impact the US military's readiness in any way.
Bolstering Poland's Security
In June, the Wagner Group, mercenaries who worked for Russia, staged a very brief rebellion that ended when Belarusian President Alexander Lukashenko negotiated its end with Russian President Vladimir Putin and Wagner Group leader Yevgeny Prigozhin. Lukashenko brokered an agreement where the mercenaries would relocate to Belarus in return for ceasing the revolt, and, in return, Russia would not visit any punishments, hostile actions, or repercussions upon them.
However, the agreement spelled trouble for Poland and Ukraine, as the group took on training missions, putting them near Poland's border. In early August, Poland accused its neighbor of violating its airspace and, in turn, deployed more troops to the Belarusian border as a safety precaution.
It's unclear when the sale will go through or when US manufacturers will deliver the equipment to Poland, but Defense Minister Mariusz Blaszczak said that the two nations entered an agreement in March where the US would send at least eight of the Apache helicopters to Poland ahead of the rest of the equipment. According to Fox News, he said that it likely wouldn't happen this year, but the choppers would "arrive in Poland when Polish soldiers — pilots and technicians — have been trained."
Copyright 2023, USNewsBreak.com