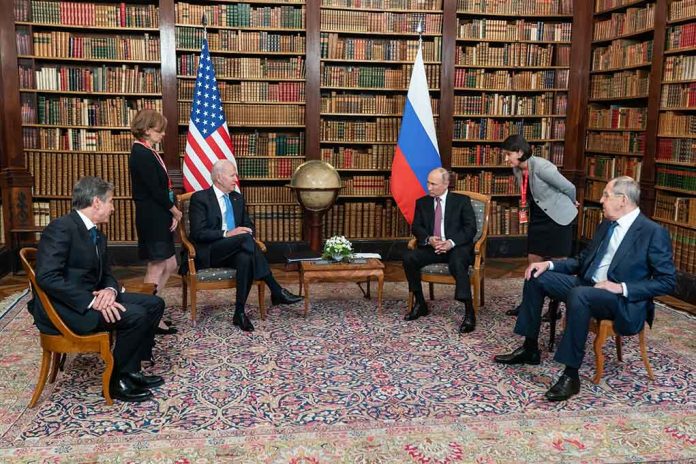 Russia and US Planning Talks Under Nuclear Treaty
(USNewsBreak.com) – During the November 8 press briefing, State Department spokesman Ned Price confirmed a Bilateral Consultative Commission (BCC) meeting between Russia and the United States. The talks will concern the New START treaty. Price indicated talks would happen "in the near future," but he didn't provide details, citing confidentiality.
Russia and US to resume talks over nuclear weapons inspections https://t.co/MkoZUZa8Lw pic.twitter.com/HLSi8p7sBD

— The Hill (@thehill) November 8, 2022
The New START treaty between the US and Russia limits nuclear weapon stockpiles, allows for inspections, and requires transparency. It went into effect on February 5, 2011 and was to last for 10 years. The agreement permitted each side seven years to become compliant, adding both had to maintain their end for the life of the treaty. Both parties agreed to extend the agreement to February 4, 2026.
Price explained the BCC last met in October 2021. But there have been issues and delays in inspections. The COVID-19 pandemic resulted in a pause in 2020, and Russia halted checks in August, when the US put new restrictions on Russia due to the conflict in Ukraine.
Still, the White House has insisted to the Kremlin that the treaty has no connection to what is happening with the war, and Price explained Russia is aware the US remains open to inspectors. He stated the hope that a meeting would restart inspections under the terms of the treaty.
Copyright 2022, USNewsBreak.com