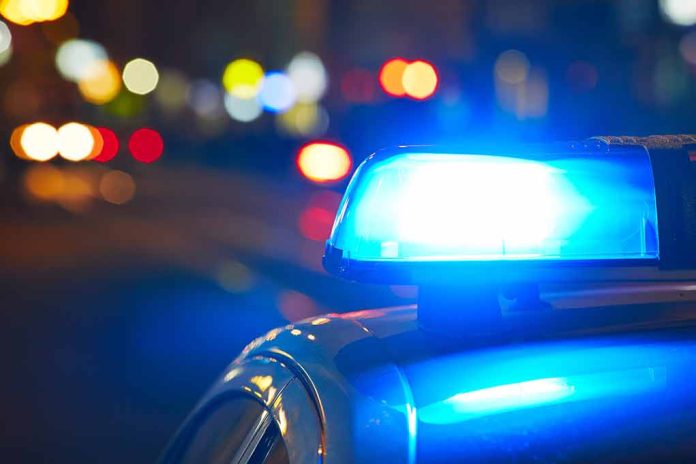 (USNewsBreak.com) – Many major US cities have homelessness issues, sometimes leading to squatting. Some homeowners find their only recourse involves going through the proper eviction channels, which requires obtaining a court order and having the police serve the notice. The process can lead to tense situations, as evidenced by the recent standoff in Pittsburgh, Pennsylvania.
On Thursday, August 24, around 10 a.m., police visited a home in the city's Garfield neighborhood to serve an eviction notice. They found William Hardison Jr. inside. Hardison was squatting in the house for all intents and purposes. He had taken up residence there when his brother sold the home in March. A witness told the Pittsburgh Post-Gazette that law enforcement knocked on the door for approximately a half-hour before finally attempting to break the door down. That's when everything escalated.
At least 75 local law enforcement officers are being placed on leave in Pittsburgh following an hourslong standoff with a man who shot at sheriff's deputies when they went to serve an eviction notice. https://t.co/yRcFZv2XZr

— NBC News (@NBCNews) August 25, 2023
As police forced entry, Hardison reportedly started shooting, causing a standoff that lasted six hours. The two sides exchanged gunfire, and several more officers, including the SWAT team, arrived on the scene to subdue the suspect. According to CBS News, Hardison and police shot "hundreds of rounds" at each other.
While the standoff continued, other officers were securing the neighborhood. They worked to evacuate nearby neighbors and instructed those who weren't able to leave to shelter in place. Stray bullets pierced homes and shattered windows in the area. The fact that Hardison had weapons in the home caught authorities unaware. Sheriff Kevin Kraus said during a media briefing that, "He had a lot of ammunition in the house."
Those who lived in the neighborhood knew about Hardison's infamous "violent reputation" but didn't think things would escalate. According to one of the suspect's long-time friends, Michael Pennix, Hardison believed himself to be a sovereign citizen. According to The Post-Gazette, Pennix described him as a man who had "always been good to everybody."
When the standoff ended, authorities declared Hardison dead. No police officers received gunshot wounds, though one sustained injuries diving to escape gunfire. Dozens of officers were reportedly put on leave after the incident.
Copyright 2023, USNewsBreak.com