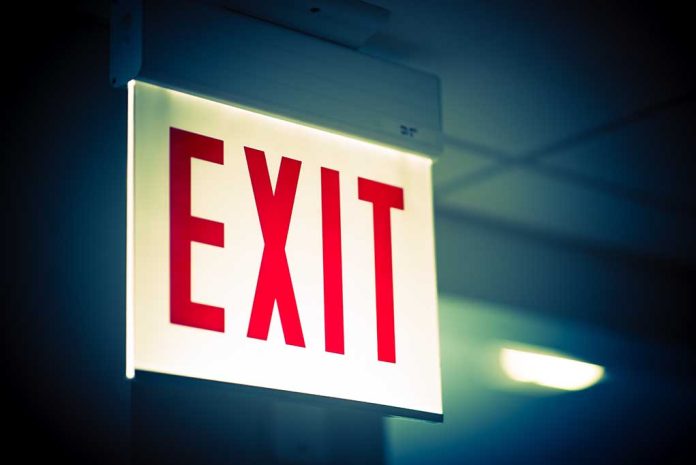 (USNewsBreak.com) – Alec Baldwin is currently facing involuntary manslaughter charges for the death of cinematographer Halyna Hutchins in October 2021. His attorneys have consistently argued with prosecutors about the charges and other factors pertaining to the case. The most recent argument led to the special prosecutor stepping down.
Special prosecutor steps down in case against Alec Baldwin https://t.co/qSERHxDSje pic.twitter.com/yv4SSwFYil

— The Hill (@thehill) March 15, 2023
On Tuesday, March 14, Andrea Reeb, who was appointed by District Attorney Mary Carmack-Altwies in August 2022, stepped down from her role in Baldwin's case. His lawyers filed a motion in the First Judicial District Court of New Mexico last month to disqualify her because she's an elected office. Reeb, a Republican, currently serves in the New Mexico House of Representatives. She was elected three months after she had been appointed by Carmack-Altwies.
The argument presented by Baldwin's attorneys centered on the fact that her dual roles combined "two core powers of different branches — legislating and prosecuting." They said it was a violation of New Mexico's Constitution, specifically Article III.
Instead of waiting for the hearing, which was slated to take place this month, Reeb made the decision to step down, despite the DA arguing in her favor. In a statement, according to The New York Times, she said her priority is always "justice for the victim," but she acknowledged in this particular case, "the best way [she] can ensure justice is served … is to step down." This, Reeb said, would allow the prosecution to avoid distractions and focus on the facts and evidence at hand. Heather Brewer, the DA's office spokesperson, would not comment on whether there was a replacement lined up for Reeb.
This is the second win Baldwin's attorneys have secured in recent weeks. Last month, they succeeded in getting the "firearm enhancement" part of his charges dismissed, which significantly reduced the maximum penalty the actor could face should he be found guilty.
Copyright 2023, USNewsBreak.com