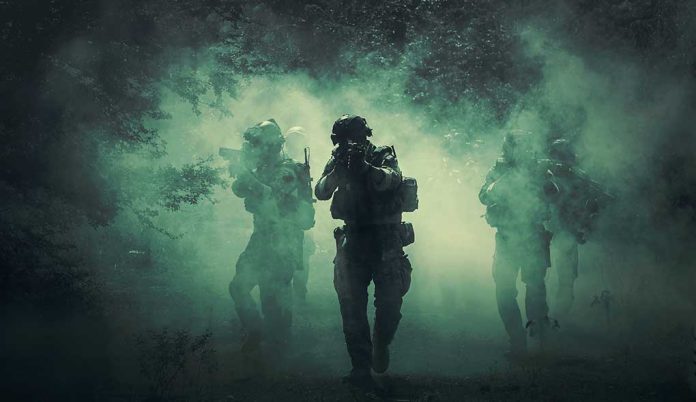 US Military Invests MILLIONS In Massive Project
(USNewsBreak.com) – In an increasingly high-tech world, it's more important than ever for the US to maintain a competitive lead. In its attempt to stay on top of adversaries, especially in more diverse combat situations, the US military signed a $10 million contract in April with Patriot3, Inc for a supply of jet boots. These specialized swimming devices will give combat divers an edge. The high-tech product can take a person to a depth of 300 feet.
The US military just awarded a $10 million contract for what could be special operators' latest gadget: jet boots https://t.co/ugKb4H7gRB

— Military and Defense Insider (@MilDefInsider) July 14, 2022
The agreement was from US Special Operations Command in Tampa, Florida, and included not only the devices but also repairs, maintenance, parts, and training. The military gave an expected completion date of services as the fiscal year 2027.
Patriot3 explains its jet boots are propulsion systems specifically designed for military use. They provide enhanced mobility for patrolling, rescue operations, and reconnaissance. These specialized devices let a diver keep his hands free while still being able to move about underwater. They also allow soldiers to conserve energy, so they are ready to take their missions and not be wiped out from a dive.
With a depth rating of 300ft and the capability of hot-swapping batteries sub-surface to extend run times between 3-16 hours (speed depending)…Patriot3's #JETBOOTS DPS allows combat swimmers to perform a wide range of operations, to include recon, patrol, search & rescue, etc. pic.twitter.com/rTlN1SW7od

— Patriot3, Inc. (@Patriot3Inc) May 26, 2022
Operators say there is a slight learning curve, but they are easy to adjust to using. According to Business Inside, retired Green Beret warrant officer John Black warned that while these boots are beneficial, divers cannot become too reliant on them, or they could end up in dangerous situations, especially when in cold waters.
Do you think this investment will have a positive impact for the military?
Copyright 2022, USNewsBreak.com