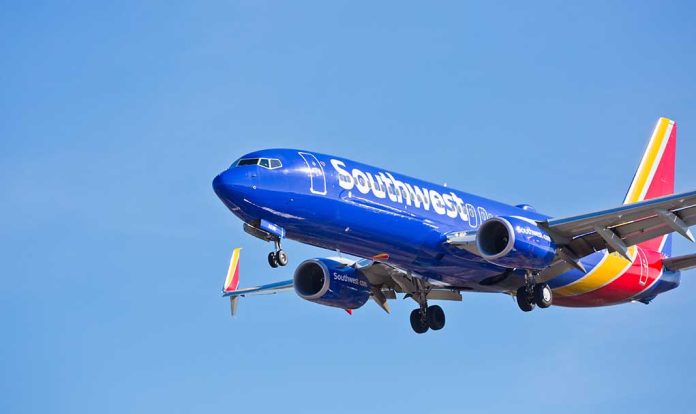 (USNewsBreak.com) – Winter Storm Elliott, the bomb cyclone that hit just before Christmas, shut down numerous flights, stranding thousands. Every US airline canceled flights. Yet, Southwest Airlines appeared to experience worse struggles recovering from the scheduling hits than many others, canceling over 16,500 flights. The carrier recently hired a new lobbyist as it continues to face inquiries related to its poor performance in December.
A Congressional filing indicated the embattled airline retained former congressman Jerry Costello (D-IL) to represent its interests regarding the Federal Aviation Administration (FAA) reauthorization package, which lawmakers hope to pass this year. Costello served as a representative in Congress for 25 years and chaired the House Transportation and Infrastructure Committee's aviation panel before leaving in 2013.
Southwest hires former congressman as lobbyist amid scrutiny https://t.co/Q4hJ702OBm pic.twitter.com/C2uuqC6ADg

— The Hill (@thehill) January 31, 2023
The carrier has enlisted Costello's help in passing the FAA funding package, which would allow the agency to update the critical Notice to Air Missions (NOTAM) alerts database — the essential early warning system that failed nationwide on January 11, causing flight delays and cancellations. The package could also provide stringent new rules for the airline industry.
Still, lawmakers could decide to scrutinize and fine Southwest over delays and cancellations from December's storm and the subsequent scheduling catastrophe. The airline claimed additional wages, reimbursements, refunds, and other expenses from the incident already exceeded $800 million, and company executives recently announced a $220 million loss in its latest earnings statement.
Typically, Southwest has maintained the lowest annual lobbying budget of the four largest US carriers, averaging $1.1 million in 2022, according to The Hill. Comparatively, American Airlines spent $4.9 million. Contracting with Costello represents Southwest's first expansion of its lobbying capability since 2018 — during the Congressional debate over the last FAA reauthorization package.
On January 26, the Department of Transportation (DOT) announced it was investigating Southwest Airlines' holiday havoc. The agency hopes to determine whether unrealistic schedules contributed to the cascade of flight delays and cancellations that snowballed out of control through New Year's Day.
According to NPR, Southwest officials indicated customers seemed hesitant to book in 2023, avoiding the carrier after the holiday disaster, but the airline is beginning to see an uptick in sales. However, the company anticipates revenue losses of more than $300 million in the first quarter based on business losses from the fiasco.
Copyright 2023, USNewsBreak.com