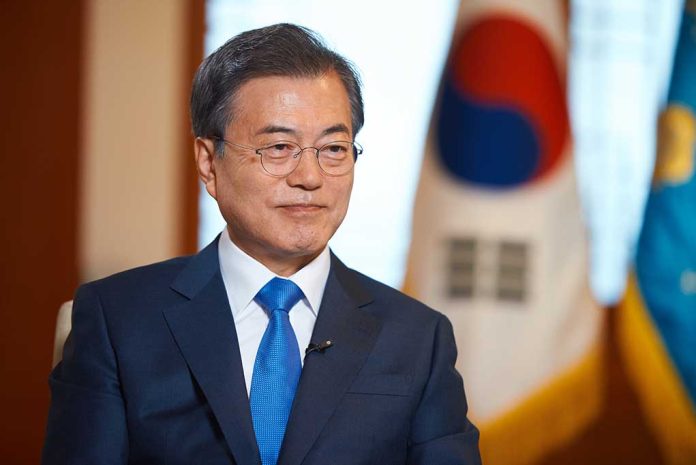 (USNewsBreak.com) – When it comes to the space race, some countries are still trying to get their programs off the ground. US ally South Korea took giant steps this week in moving its space ambitions forward.
On October 21, South Korea launched its first domestic rocket from Naro Space Center. The mission was to place a dummy satellite into orbit, but the test came just short of reaching its goal. Despite that, President Moon Jae-in was satisfied with the effort and happy to see the country's program moving in a positive direction. According to reports, he declared, "The 'Korea Space Age' is approaching."
South Korea's first domestically built space rocket blasted off on Thursday, but failed to fully place a dummy satellite into orbit.https://t.co/8wDkgpsPIL

— IndiaToday (@IndiaToday) October 21, 2021
Prior to this launch, South Korea had only put a craft into orbit during a joint effort with Russia. The success of getting off the ground with its own rocket was thrilling for the nation. Studies are underway to find out what went wrong on the flight in hopes of fixing the issues and doing another, more successful test on May 19.
Unfortunately, the joy over the launch does have a negative shadow lingering over it as there are always concerns about a reaction from North Korea. So far, the hostile neighbor has remained quiet about the launch. Will it stay that way?
Copyright 2021, USNewsBreak.com