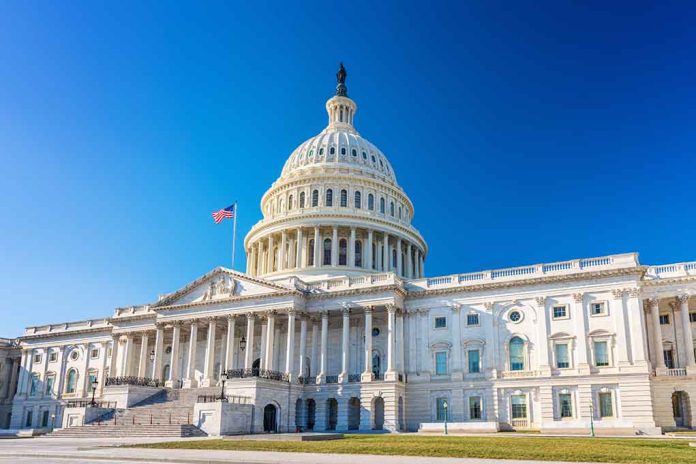 (USNewsBreak.com) – Former President Donald Trump has been making a lot of waves lately. On Tuesday, April 4, Manhattan District Attorney Alvin Bragg charged him with 34 felony counts related to alleged hush money paid to adult film star Stormy Daniels. He's also facing more potential federal charges down the line. None of this has hurt his reach, though, as many Americans — including several lawmakers — have stood behind him and even elevated his status in the week since. Others, however, aren't so sure that having his name tied to them is a good thing and have reportedly asked that he stay far away from upcoming elections.
2022 Midterm Elections
In the lead-up to the 2022 midterm elections, Trump loudly proclaimed his support for several GOP candidates, saying it was time they took back control of the House and Senate. While he did have some wins, the red wave conservatives were hoping for failed to manifest. In the end, they narrowly took the House and failed to capture the Senate, leading many people to believe that Trump's star power was waning. He still carries weight in the Republican Party with a number of voters, as evidenced by the support he garnered after his indictment.
GOP Thoughts on Trump's Involvement
The news isn't all good for Trump. Some GOP members see his involvement as the kiss of death. Several have spoken out and said it's best that he stay away from the 2024 elections, lest it be a repeat of 2022. Senator Mitt Romney (R-UT) is of the opinion that Trump lost the Senate a few "key" races the Republicans "could have won" without his involvement, according to The Hill. He said the sentiment is rife throughout the party, but no one says anything out loud "because they don't want to get the wrath of Donald Trump." Republican Minority Whip John Thune (SD) also believes the former commander in chief should sit this one out "based on [the party's] lack of success in 2022."
Former Senator Pat Toomey (R-PA), who is now retired, blamed the former president for Sen. John Fetterman's (D-PA) win over Mehmet Oz. Both Toomey and Romney have voted to impeach Trump.
Ron Bonjean, a Republican strategist, believes that in order for the GOP to secure the wins, they need to appeal to the voter base about issues that matter. Inflation, crime, illegal immigration, and the Democrats' penchant for spending are key examples. Yet, he says when Trump is involved, topics tend to center on "Jan. 6, Stormy Daniels, [and] stolen elections" adding that "those are not matters" important to the voter base.
Copyright 2023, USNewsBreak.com