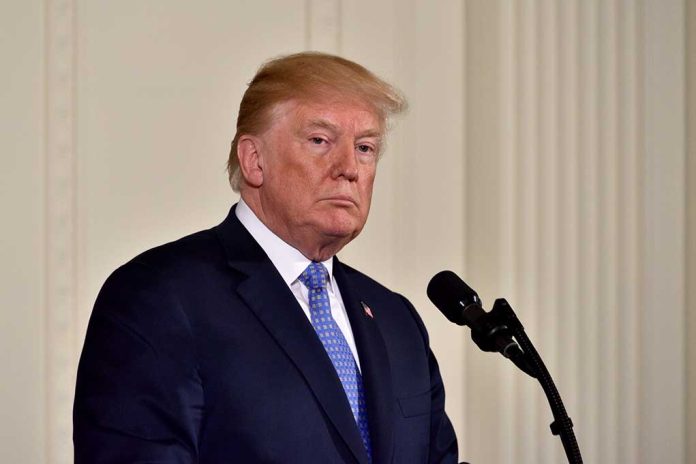 (USNewsBreak.com) – The 2024 presidential election is over a year away, but it's already shaping up to be a nail-biter. The primaries are set to kick off next January, and many people expect a re-match of the 2020 election with former President Donald Trump facing off against incumbent Joe Biden. It seems that some Democrats aren't confident that the current leader could beat out his predecessor this time around.
Candidates on Both Sides
There's a plethora of candidates on both sides of the aisle already. For the Republicans, there's former President Donald Trump, who was the first to announce his candidacy. Then there's former South Carolina Governor Nikki Haley, entrepreneur Vivek Ramaswamy, Arkansas' former Republican Governor Asa Hutchinson, and conservative radio host Larry Elder. Some politicos expect Florida Governor Ron DeSantis (R) to announce his candidacy any day now, as well.
On the Democratic side so far, there's Biden and a couple of long-shot options — Marianne Williamson and Robert F. Kennedy, Jr. So far, it's far less crowded than the Republican side, and according to some strategists, there's nobody that can reasonably challenge Biden at this point.
Polls Are Concerning for Biden
If the polls are any indication, things could be bumpy for the incumbent president. A recent Washington Post-ABC News survey revealed that Biden's approval ratings are low, and a matchup between him and Trump would see Trump winning by 6%. Likewise, Trump beat Biden by 5% in a Harvard-Harris poll conducted in mid-April.
Trump's Legal Challenges
Trump has recently been facing legal woes. In March, the Manhattan District Attorney's Office unveiled 34 felony counts of falsifying business records against the former president. The former president denies any wrongdoing and has pleaded not guilty. He is expected to go to trial early to mid-2024.
Then, on Tuesday, May 8, a jury found Trump liable for sexual abuse against E. Jean Carroll, reportedly in 1996. He was also found liable for defamation and ordered to pay her roughly $5 million in damages. He did not attend the trial but did take to social media after, calling the result "a disgrace."
However, despite these legal challenges, Trump doesn't appear to be losing support from his voter base.
Strategists Weigh In
Political experts have mixed feelings about how well Biden will fare. The Hill reported that some Democrats seem to be growing more concerned that Trump will win the race. According to the outlet, an unnamed Democratic strategist says they are concerned and Democrats need to do more than "just run a bunch of ads talking about how crazy Donald Trump is" if they want to win. Yet another anonymous person said the party should "be very f—ing worried."
On the flip side, Simon Rosenberg, a political strategist, believes that if there is a rematch, voters will show up in massive numbers to vote for Biden just to keep Trump from reclaiming the Oval Office.
Copyright 2023, USNewsBreak.com