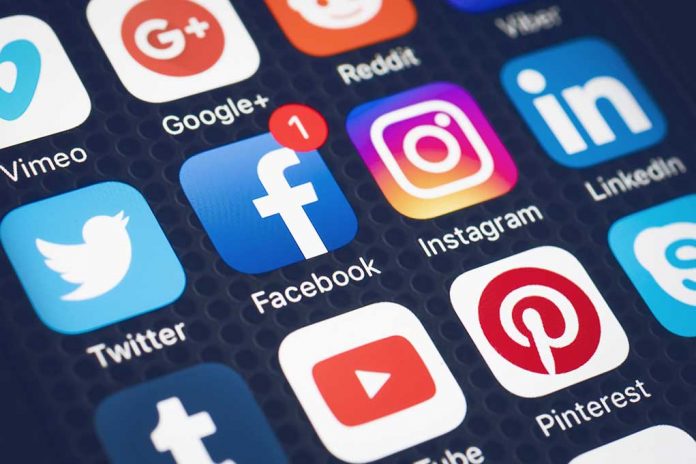 (USNewsBreak.com) – The world largely saw the Taliban's hostile takeover of Afghanistan on August 15 in a negative light. However, some countries have yet to cement the group's status as a terrorist organization. According to a recent report from Reuters, this lack of a unified label is causing issues for social media companies, whose rules and codes of conduct often rely on official government designations.
Twitter's Sticky Situation
On January 8, Twitter banned then-President Donald Trump from the platform on the basis his tweets might incite violence. The social media giant has banned, restricted, and suspended various accounts over the years for the same reason, often citing user safety.
Twitter's safety policy specifically states the platform won't tolerate the promotion of "terrorism or violent extremism." That has many people questioning why the Taliban's leader was still able to share his thoughts and actions during the organization's takeover of Kabul. Twitter did not immediately answer why the posts and accounts weren't shut down.
YouTube's Stance
While YouTube won't comment on whether it bans known Taliban forces, the platform did confirm the militia's policies follow the US definition of a terrorist operation. The State Department also considers the group a Specially Designated Global Terrorist. However, it stops shy of listing the Taliban as a Foreign Terrorist Organization (FTO), too.
YouTube, for its part, says it only bans FTOs. It isn't clear whether Twitter follows the same type of policy, or is simply avoiding the issue.
Facebook and WhatsApp
Facebook takes a hard stance against terrorists, making case-by-case calls on labeling such groups. A spokesperson said the platform does recognize the Taliban as terrorists and blocks all content from the group, or in support of them.
However, the company ran into issues recently when people were still able to make posts via WhatsApp. Facebook says it has to rely on WhatsApp to remove questionable accounts operating in this way.
Changes on the Horizon
As the situation evolves, social media companies must create unified rules and policies for addressing terrorist actions online. They may need to find alternative ways to handle people who wish to post hostile messages in support of such operations. Old tactics no longer seem effective; policies probably need to change.
Copyright 2021, USNewsBreak.com