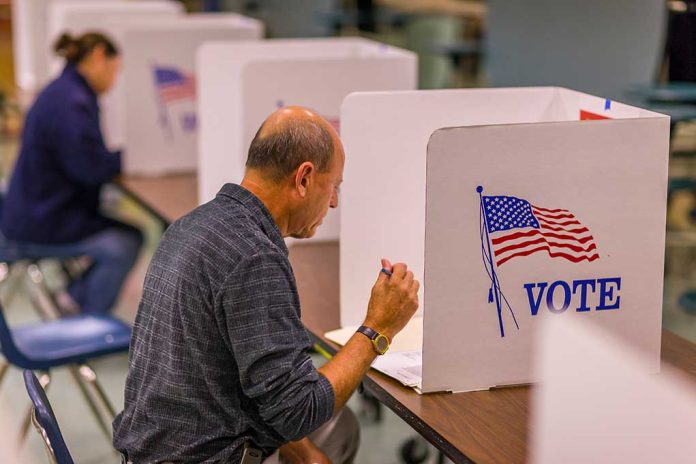 (USNewsBreak.com) – Recounting election votes is a normal process when the margin falls within a specified limit, which varies by state or district. While often the original winner remains the victor, sometimes the results swing the opposite way — and sometimes, it's by a razor-thin advantage. Such was the case recently in the Massachusetts state House of Representatives.
When the votes were originally tallied in the North Shore district, Democrat Kristin Kassner lost by 10 votes to Republican Lenny Mirra. She didn't suspect any wrongdoing, according to her statements to CBS, but Kassner nonetheless submitted a petition for a recount. This time, one vote separated the two candidates as the count came in at 11,763 to 11,762.
A recount of votes has flipped a #Massachusetts state House race in favor of a Democratic challenger by a single vote after the Republican incumbent was initially leading following the #Midterms2022. https://t.co/xJWuN28Jyq

— The Epoch Times (@EpochTimes) December 12, 2022
These figures haven't yet been certified. Mirra also said he plans to challenge the results as there were discrepancies, such as ballots with stray or incorrect markings, and some were apparently filled out in pencil.
Mirra expects to take the battle to court. He noted that both his and Kassner's attorneys "challenged or questioned several dozen votes" during the recount, per CBS. He also believes that the recent redistricting of his area is to blame for the tight race.
The date of the certification is still unclear, but the legal questions surrounding the election and the recount first need to be addressed.
Copyright 2022, USNewsBreak.com