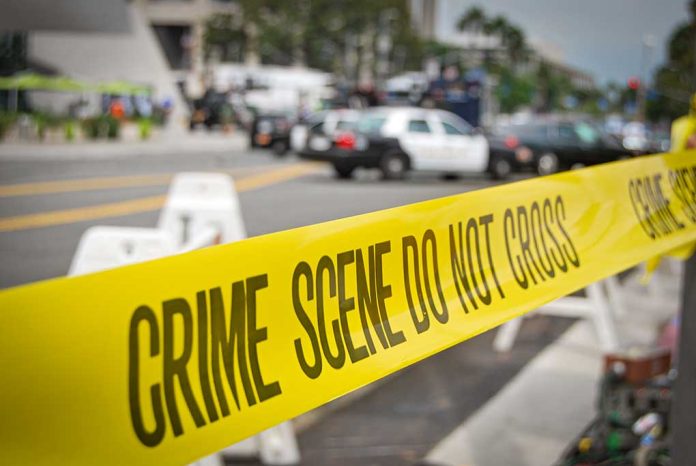 Shooting Breaks Out Near GOP Rep's Home
(USNewsBreak.com) – On October 9, gunfire erupted outside the residence of New York gubernatorial candidate Rep. Lee Zeldin (R). Zeldin and his wife were at a Columbus Day parade and on their way back home when the shooting occurred. His teens daughters, Mikayla and Arianna, were in the house and reportedly ran and hid. Unfortunately, two other teens outside were injured during the incident.
Teens shot outside Rep. Lee Zeldin's Long Island home ID'd https://t.co/y5aC3wan10 pic.twitter.com/MOWWbFMyoz

— New York Post (@nypost) October 10, 2022
The shooting occurred in Suffolk County. The suspects fired shots from an SUV, and the victims took cover in Zeldin's front yard. The victims were teenagers Joel Murphy and Elijah Robinson, who both suffered multiple gunshot wounds. Murphy had injuries to his liver and chest, while Robinson's were to his chest and arm.
According to The New York Post, an official said as of October 10 that investigators were still looking for answers on the shooting. The official told the news outlet that the two teens had previously been in an area rife with gang activity, and that they were exploring those connections.
In a post on Twitter, Zeldin said a bullet from the incident landed only 30 feet from where his twin teenage daughters were doing their homework inside the house. The representative said the two 16-year-olds hid in the bathroom once they heard the gunshots outside.
Thank you to all who reached out with your concern regarding the 2 people shot this afternoon outside my home. Mikayla and Arianna were at the kitchen table doing homework. One of the bullets landed just 30 feet from them. They acted very swiftly and smartly in response. pic.twitter.com/PMw3u5ic17

— Lee Zeldin (@leezeldin) October 9, 2022
In a statement appearing in a press release, Zeldin explained his family provided security camera footage to police. He also remarked how the crime issue in the state "has literally made its way to our front door."
Copyright 2022, USNewsBreak.com