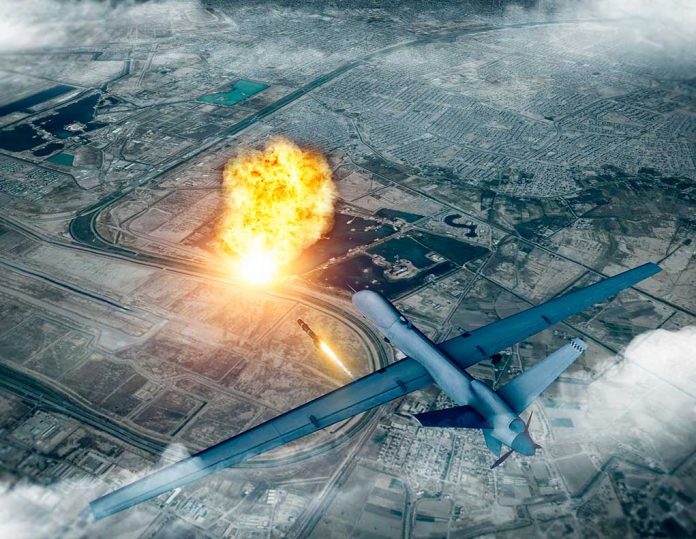 (USNewsBreak.com) – The Middle East has been a difficult place for the US military, requiring a balance between protecting US interests and building foreign relationships. Violence causes setbacks, which is exactly what's happening with Iran.
Under President Biden's orders on June 27, 2021, the US military targeted Iranian storage facilities in Iraq and Syria in response to Iranian militia drone attacks in the region. The actions are a strong message from the president of his continued commitment to protecting Americans. Previously, on February 25, he issued military strikes in Syria to retaliate against Iranian attacks on US personnel.
US carries out air strikes against Iran-backed militia in Iraq, Syria https://t.co/mu46VwjLGO

— The Daily Star Lebanon (@DailyStarLeb) June 28, 2021
The US has not commented on deaths or injuries as a result of the latest engagement, but an Iraqi group with ties to Iran issued a statement claiming the deaths of four Kataib Sayyed al-Shuhada members and vowed to strike back.
One June 28, in response to the recent military moves, Iran's Foreign Ministry spokesperson, Saeed Khatibzadeh, said the US is "disrupting security" and will become a victim of its own actions.
The rocky relationship between the US and Iran has taken center stage while the US administration has struggled to revive the 2015 nuclear deal with the country. Negotiations have been tense between the two countries with very little movement toward a resolution.
Opponents of the nuclear agreement state Iran's latest actions show the country is not trustworthy and will never be a suitable partner, backing their push to abandon talks with the Middle Eastern country.
Copyright 2021, USNewsBreak.com