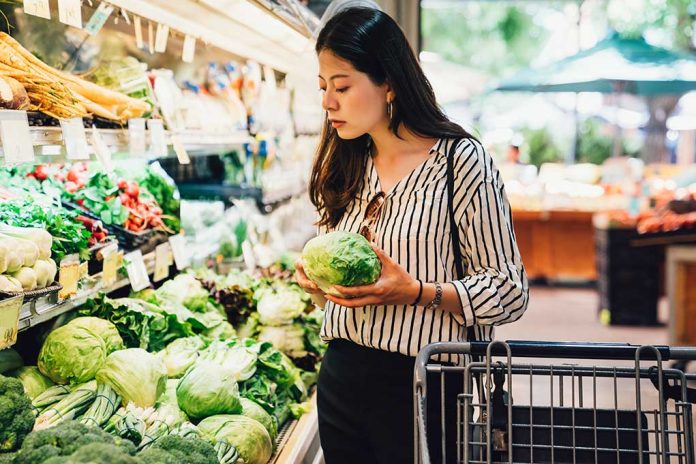 (USNewsBreak.com) – Shipping issues and inflation are creating the perfect recipe for rising prices on everything, but some consumers seem to be most upset by the costs of food. The prices of everyday grocery essentials have people speaking out, and they aren't happy.
The Consumer Price Index from September said food prices rose almost 5% from last September. Grocery shoppers are feeling the impact, calling the prices "crazy" and "outrageous." One shopper who spoke to Fox News said she's changing her shopping habits to find cheaper ways to buy expensive food.
Grocery store shoppers sound off on surging prices https://t.co/oSHDjxSP9l

— Fox News Originals (@FNCOriginals) October 20, 2021
Part of the issue is that many smaller grocers cannot get products. Because there is a labor shortage in addition to the limited supplies, manufacturers are rushing products to only the bigger stores. This move means smaller retailers have to buy from those stores just to have items available to put on their shelves. A supermarket owner told Fox News he's paying up to 20% more than usual for some products.
In an October 15 interview on CNN, White House Press Secretary Jen Psaki said inflation is a positive sign because demand is up, and the low supply issues are a passing phase that the administration is working to fix. Her message was this is wonderful for Americans and shows the country moving in the right direction.
The dismissive comments from the White House seem to ignore the strain higher prices are putting on the average person. With costs rising, something has to give. People need food, but what happens if no one can afford to buy it?
Copyright 2021, USNewsBreak.com