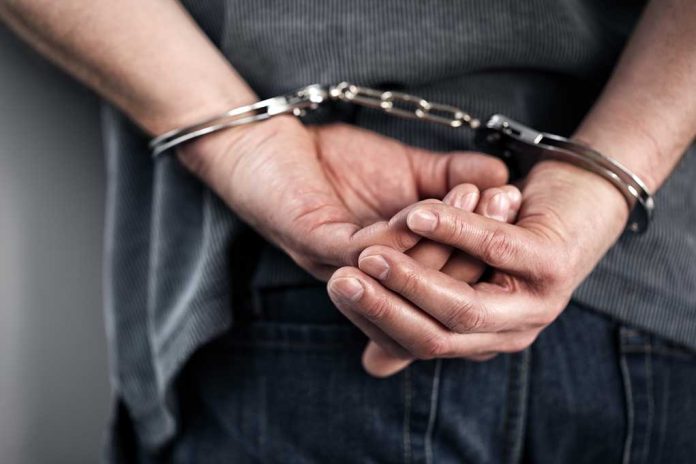 (USNewsBreak.com) – When a person enlists in the military, they take a vow to protect their country and learn the skills they might need on the battlefield. One National Guardsman allegedly thought his experience would qualify him for another — not so legal — position and used it as a selling point in his application. He is now being charged and facing up to 10 years in prison.
On Friday, April 14, the US Attorney's Office for the Middle District of Tennessee announced the arrest of a 21-year-old for "the use of interstate facilities in the commission of murder-for-hire." Josiah Ernesto Garcia allegedly submitted an application on the spoof website RentAHitman, looking for a job. It's reported that he continued to follow up with inquiries about his status and sent additional documents to confirm his identity and experience, so he could get work quickly. From there, the site owner, Bob Innes, sent the information to the FBI, which took over communications with Garcia.
Eventually, according to the press release, an FBI agent met in person with Garcia, giving him a "target" package and a $2,500 down payment for the price of the hit, which was an agreed upon $5,000. After the suspect accepted the job, the bureau arrested him and raided his home, where officers recovered an AR-style weapon.
A US Air National Guardsman has been arrested by the FBI after allegedly applying to be a hitman.

Prosecutors say Josiah Ernesto Garcia, 21, of Hermitage, Tennessee, agreed to kill someone for $5,000 after meeting an undercover agent at a parkhttps://t.co/TephASgz3z

— The Times and The Sunday Times (@thetimes) April 17, 2023
Despite its name, the website wasn't originally intended to be the spoof it is now. Rather, Innes planned to launch a cyber security company with it, where businesses would hire him to find the vulnerabilities, including "hits," in their infrastructure. However, his idea never panned out, and after receiving a plethora of messages to the effect of people wanting to be hitmen, the owner turned it into the spoof it is today. Garcia is not the first one to find himself in trouble after applying, and he probably won't be the last.
Copyright 2023, USNewsBreak.com