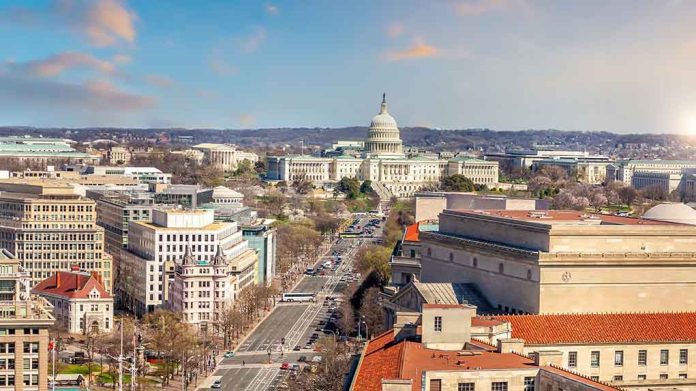 (USNewsBreak.com) – In November 2022, the DC Council passed the Revised Criminal Code Act of 2022. While Mayor Muriel Bowser (D) vetoed the measure, the council voted 12 to 1 to override it. Then, Congress got involved, which sparked a bit of controversy.
Because of a provision in the US Constitution, Congress maintains oversight of DC laws. As such, Republicans led the charge in drafting a House resolution to prevent the act from becoming law, which passed in a 250 to 173 vote. They cited increasing violence in the area — homicides are up 34% compared to the same period last year, and car theft has surged 110% — and noted that reducing penalties, mostly maximum prison time, for most of the crimes would be detrimental to the region.
Advocates argued, to no avail, that the revisions simply fit the sentencing already being handed down. The other element that sparked controversy would allow people charged with misdemeanors to ask for a jury trial, tying up the court system. In a statement to The Hill, Senator Angus King (I-ME) said there weren't "enough jurors in the world to do that."
After passing in the Lower Chamber, the measure then went to the Senate, where it overwhelmingly passed 81 to 14, with one "present" vote, Senator Raphael Warnock (D-GA).
BREAKING: Senate Dems overwhelmingly vote with GOP to overturn controversial DC crime law https://t.co/KoTVTwJp4y

— Fox News (@FoxNews) March 9, 2023
Thirty-three Democrats sided with all of the Republicans, including Majority Leader Chuck Schumer (NY) and Senator Joe Manchin (WV). Senator Kyrsten Sinema (I-AZ) also voted yes.
Before it went to the Senate, the DC Council tried to withdraw it to revise it, but couldn't do so because of the Home Rule Act, which strictly prevents that.
President Joe Biden, in a reversal from his initial stance, has said he will not veto the resolution if it crosses his desk. This will be the first time in more than three decades that Congress has acted to repeal DC's regulations once the president signs the measure into law.
Copyright 2023, USNewsBreak.com