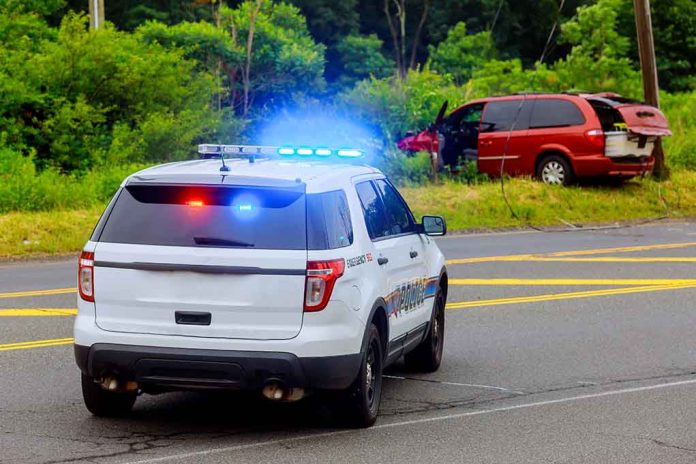 Search For Escaped Prisoner ENDS – They Finally Caught Him!
(USNewsBreak.com) – An Alabama correction officer and an inmate disappeared together for a week before a chase with law enforcement ended with one of them in custody and the other dead. Former Lauderdale County Detention Center assistant corrections director, Vicky White, reportedly created a story about taking accused capital murderer Casey White to the courthouse but instead helped him escape. They were on the run for over a week before authorities in Indiana captured them.
Escaped Alabama Inmate And Prison Official Captured In Indiana After Car Pursuit Ended In Crash. The Official Shot Herself. https://t.co/E7QhGKZbwi pic.twitter.com/UtTY0LQNgM

— Daily Wire (@realDailyWire) May 9, 2022
The AP reported that on April 29, Vicky White took Casey White from the jail in Lauderdale County, Alabama, against protocol, claiming he was going for a mental health consultation. The pair went to a nearby shopping center, where they left in a getaway vehicle. Nobody was aware they were gone until about six hours later.
WAAY reported Vicky White had sold her home and filed her retirement papers prior to the incident. Investigators with the Lauderdale County Sheriff's Office explained they believe Vicky White was a willing participant in the escape and that she had an ongoing relationship with the inmate, who is facing charges for the 2015 murder of Connie Ridgeway.
On May 9, authorities in Indiana attempted to apprehend them when they fled. A pursuit ended when the couple's vehicle crashed. Casey White surrendered to officers, but Vicky White shot herself, inflicting a critical injury. She died later that evening at the hospital.
Copyright 2022, USNewsBreak.com