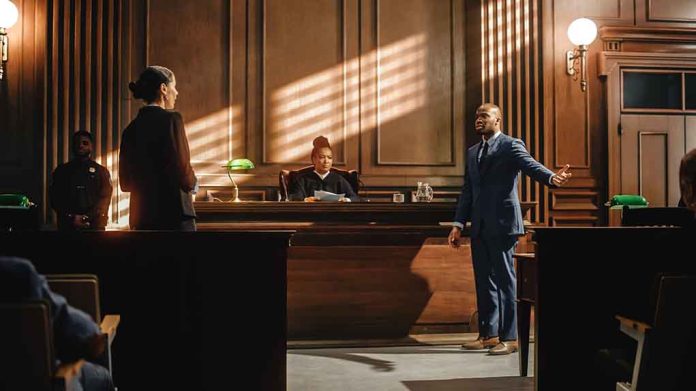 (USNewsBreak.com) – On November 30, 15-year-old student Ethan Crumbley opened fire at Oxford High School in Oxford, Michigan, killing four other teens and injuring many more. While officers arrested the teen within minutes after they arrived on campus, the investigation into the incident is ongoing. The prosecutor has left the door open to more charges against a plethora of people — including school officials.
A Meeting Before the Tragedy
Oakland County Prosecutor Karen McDonald wants to investigate a meeting held only hours before Crumbley's fatal rampage began. School counselors met with the teen alongside his parents, Jennifer and James Crumbley. The group discussed a violent note Ethan wrote, which a teacher later discovered and reported.
According to Superintendent Tim Throne, counselors felt the teen was fine and that he didn't actually intend to harm anyone. They found him to be calm and collected during the meeting. They did, however, ask his parents if they would like to take him home; the pair declined.
Ethan then went back to class while his parents left the school.
Did Adults Fail Ethan's Victims?
McDonald feels the adults around Ethan could have prevented the incident if they had only acted responsibly by taking the situation more seriously. First, the Crumbleys failed to alert school officials that their son had access to firearms. Nobody checked his property to see if he had the gun at school, either, which he did.
Ethan's counselors let him go back to school without any further steps to address the disturbing note, according to the prosecutor.
Throne did say the school intends to hold an internal investigation into the events that led up to the shooting. Still, the prosecutor indicated that her office might make its own inquiry, citing their improved ability to review the matter without bias.
Rather than finding more people to punish, MacDonald seeks to identify which breakdowns in protocol led to the incident. She hopes that information can serve as a learning tool for parents, schools, and faculty members, preserving safety in the future.
Current Charges
McDonald won't rule out charges against the school or school officials but says nothing is currently pending. Officers have already arrested Crumbley's parents, who face involuntary manslaughter charges for failing to intervene and providing access to the weapon used during the incident. Ethan, who will be tried as an adult, faces terrorism and murder charges.
Copyright 2021, USNewsBreak.com