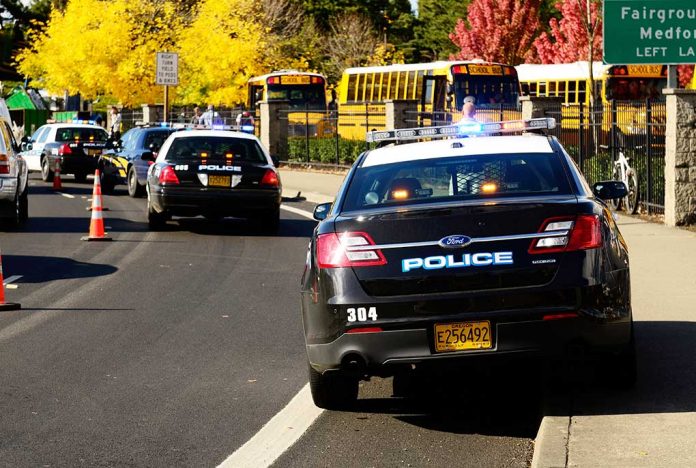 (USNewsBreak.com) – This school year marked the return to in-person learning for most students who had been on a virtual program due to the COVID-19 pandemic. There have been quite a few challenges associated with the return to normal.
For Westland High School in Galloway, Ohio, the presence of students in schools led to a brutal brawl.
Franklin County Sheriff's Office officers reported a chaotic scene involving up to 100 people during the early part of the school day on September 22. The vast number of people included both spectators and participants. Authorities had to use pepper spray to break up the crowd, taking action to evacuate students afterward.
Students were evacuated from the building as authorities used pepper spray to break up the fight. No weapons were reportedly used during the melee. https://t.co/gxuv8DQGkA

— Newsweek (@Newsweek) September 22, 2021
Education officials also put the property on lockdown until they regained control.
An issue occurring outside of the school during the prior evening allegedly motivated the fight. Officials have yet to provide a statement on that particular incident.
Rumors quickly began swirling a short time after officers broke up the ill-advised battle, with some students claiming a shooting or stabbing took place. However, police say just one student required medical attention for exposure to pepper spray.
Students quickly returned to class despite the disruption. Authorities alerted parents of the incident and assured them they did not anticipate further issues. Nevertheless, school officials did confirm a plan to increase law enforcement presence on campus.
Copyright 2021, USNewsBreak.com