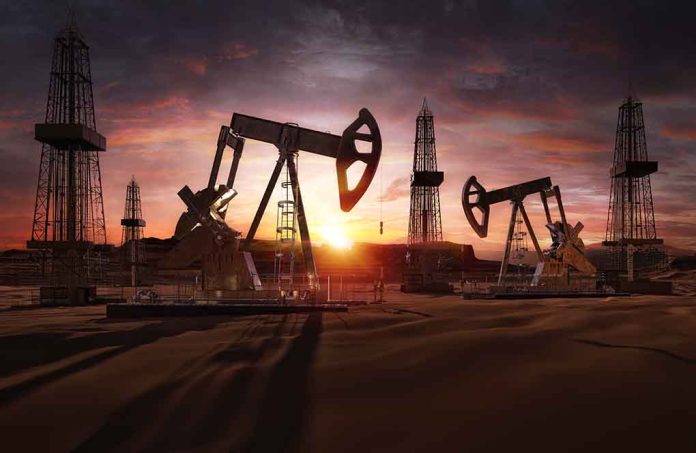 (USNewsBreak.com) – Gas prices have fluctuated vastly over the past two years, putting the pinch on many Americans' wallets. While inflation is part of the issue, the main driving forces behind gas prices are global output and the locations where countries source their oil. For the United States, the main sources of imports are Canada, Mexico, and Saudi Arabia, with a few other countries each providing 3% or less of the country's supply. Now, there's some global concern that gas prices may once again spike due to an announcement out of Saudi Arabia.
Reducing Output
On Sunday, April 2, Saudi Arabia revealed that it would be cutting current oil production levels by 500,000 barrels per day beginning in May. The decrease in output would extend through the end of 2023. Oil prices reportedly surged and were immediately noticeable at pumps across the US as a result of the announcement.
The Biden Administration was quick to respond, calling the move unwarranted. According to The New York Times, National Security Council spokesman John Kirby said the White House doesn't "think that the production cuts are advisable at this moment, given the market uncertainty." He went on to say that despite having an opinion, the US doesn't "have a seat at that table." That table refers to the Organization of the Petroleum Exporting Countries, or OPEC, as it's better known.
In a statement, OPEC's Joint Ministerial Monitoring Committee said it was a "precautionary measure aimed at supporting the stability of the oil market."
Not the First Time
This is not the first time that OPEC has cut production. In 2022, just weeks before the midterm elections, the organization announced it was cutting production by 2 million barrels a day. This drove Brent crude prices up to approximately $93.33 per barrel from $89.76 the month prior. This spike came after a dramatic fall in prices from record highs in June 2022.
The move ended up with Democratic lawmakers calling for a freeze on relations with Saudi Arabia, but both countries made it clear there was no political motivation behind the oil prices.
Economic Impact
With warmer temperatures in the future for the northern hemisphere and travel expected to pick up as a result, the reduced supply could put a strain on Americans' wallets. Increased demand for oil could lead to more expensive flights and rising costs at the pump. Prices have already been trending upward in recent weeks.
Citigroup's head of commodities, Edward Morse, cautions this might not be the foreign oil producer's last cut of the year.
Copyright 2023, USNewsBreak.com