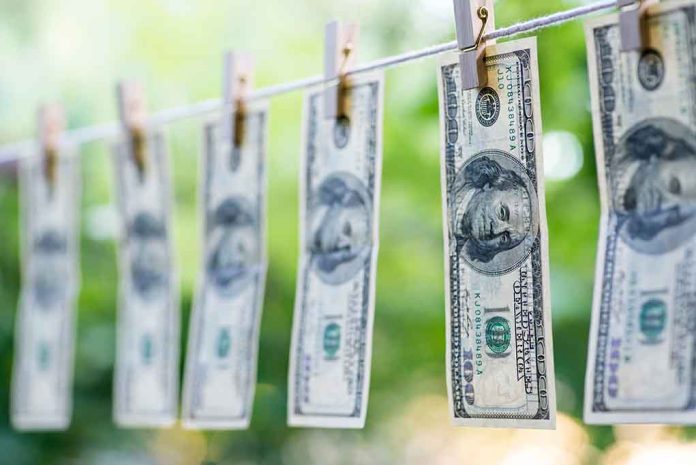 He's Been EXTRADITED – Shocking Money Laundering Scheme Reported!
(USNewsBreak.com) – A Russian citizen nabbed in the Netherlands faces charges of money laundering for an infamous group of cyberhackers known as Ryuk. Denis Dubnikov, 29, allegedly moved $400,000 of the conglomerate's cash in a scheme that ultimately cleaned no less than $70 million. The Department of Justice announced that the US extradited the suspect and sent him to Oregon to face the music for his alleged crimes.
Denis Dubnikov, a Moscow entrepreneur, was detained while on a vacation in Mexico in November. He was extradited to the U.S. from the Netherlands this week. https://t.co/gL5G2Ocxye

— The Wall Street Journal (@WSJ) August 18, 2022
According to the report, the young Russian played a vital role in Ryuk's financial dealings. The agency believes the man moved funds either stolen or extorted from Americans through ransomware attacks. Most notably, the group of hackers has seemed intent on targeting hospitals and healthcare systems, possibly for the sensitive nature of the information their databases store.
Ransomware gets into a computer and begins its work immediately, shutting down access to hard drives and backups. The software infects the system, encrypting data that now only the attacker can decode. Victims have to pay fees, often in cryptocurrency, to retrieve the stolen information and return access to their lives.
Dubnikov's trial will move forward in October in a Portland federal court. The Justice Department said its Office of International Affairs handled the extradition with the Dutch, and the FBI is in charge of the investigation. The accused could get up to 20 years in prison if he's found guilty.
Copyright 2022, USNewsBreak.com