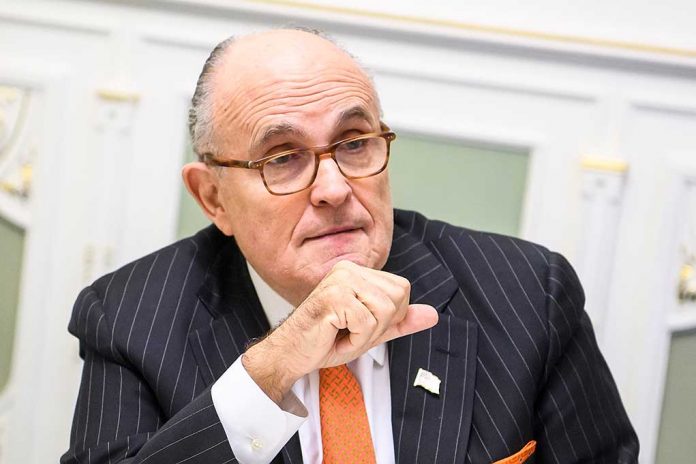 (USNewsBreak.com) – New York Governor Andrew Cuomo is having a rough time lately. He's under fire for both his handling of the COVID pandemic and a slew of sexual abuse allegations from his past. That even has President Joe Biden saying he should resign.
An independent investigation revealed the governor is likely guilty of sexually harassing various employees. All have worked under him within the state government at some point.
Now, someone unexpected is speaking out in defense of the shamed governor. Former New York City mayor Rudy Giuliani told the public, media, and politicians who are trying to crucify Cuomo that he deserves due process in an August 3 tweet.
Rudy Giuliani: Cuomo 'May Be Guilty' but Deserves Due Process | https://t.co/4p2zCrw6znhttps://t.co/nlCqh0EBTT

— Meredith Tooley (@MeredithTooley) August 4, 2021
Giuliani isn't disputing Cuomo's alleged guilt. Instead, he feels strongly that every person deserves his or her day in court.
He stated the Democrats treated former President Trump the same way, which feels like "poetic justice." But no matter how much Cuomo's critics may enjoy watching it unfold, he still can't justify their actions because he says they are simply not right. Giuliani also called out the hypocrisy of people who say they stand for the constitution and citizen's rights, yet bash Cuomo based on an investigation versus a conviction.
Giuliani stands up for all Americans when he speaks out for Cuomo. There is nothing good that comes from ignoring the right to due process, even if it seems overwhelmingly clear that the guilty party is truly at fault. Shouldn't everyone demand trials and convictions stay in the courtroom where they belong?
Copyright 2021, USNewsBreak.com