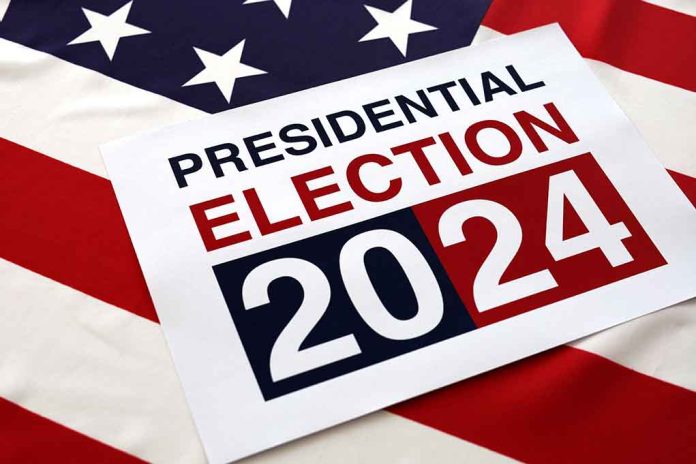 (USNewsBreak.com) – In November of last year, former President Donald Trump announced he was running for the Oval Office again. In the months following, a few more Republican contenders announced their candidacies, but there's been one possible contender Conservatives have their eye on: Florida Governor Ron DeSantis. Over the past few months, Trump has taken a few shots at DeSantis, who has mainly remained mum, taking the high road. However, he recently addressed the former president's comments and suggested his decision on whether to run for 2024 would be coming.
In an interview that aired on Thursday, March 23, DeSantis sat down with Piers Morgan and made it clear that Trump is a former friend. In a recap published by Morgan in The US Sun, the Florida governor took aim at the former president's way of handling several issues. He said he would handle things differently, and there would be a "no daily drama, focus on the big picture" mentality.
Referring to Trump's insults, calling the governor "Ron DeSanctimonious," DeSantis let it roll off his back, saying the former president can call him whatever he wants but mentioned that he's also a "winner." He points to his record in Florida as proof.
Yet, DeSantis also noted that Trump's antics are "just background noise," and the governor doesn't plan to make it a habit to address the insults and comments lobbed his way. He will continue focusing on the day-to-day events and his constituents' needs, saying if he fought on social media, it would make him ineffective as a leader.
One of DeSantis' most notable declarations seemed to indicate he's seriously considering a run. "I have what it takes to be president," he said before going in for the kill: "I can beat Biden." He also reportedly said the public should "stay tuned" for information about his decision.
Gov. Ron DeSantis Unloads on Trump, Says to 'Stay Tuned' for 2024 Decision. https://t.co/okBCTrjtNo pic.twitter.com/uFfncDTcYE

— NEWSMAX (@NEWSMAX) March 22, 2023
Despite this comment, DeSantis continued playing coy throughout the interview, especially when Morgan said the governor was "up against somebody" who is desperately trying to get back into the White House. He replied, "I'm not up against anybody quite yet."
Copyright 2023, USNewsBreak.com