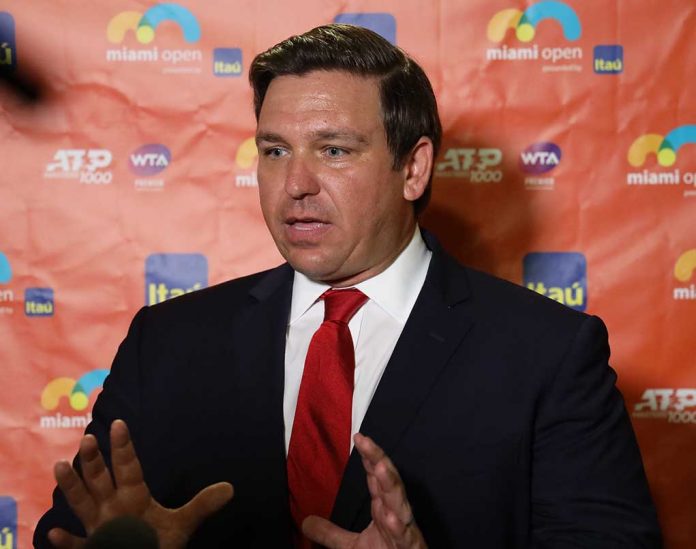 (USNewsBreak.com) – States along the southern border are keeping a close eye on Texas' continued struggle with illegal immigrants. The Biden Administration has faced heavy criticism for its response to the significant spike in migrant encounters at border crossings. Now, the crisis has prompted Governor Ron DeSantis (R-FL) to take three distinct steps toward improved border security in Florida.
DeSantis Moves To Stop Biden From Flooding Florida With Illegal Aliens From The Biden Border Crisis https://t.co/3H4o5wezUP pic.twitter.com/pkiQXwUAg6

— Daily Wire (@realDailyWire) September 29, 2021
The governor appointed former US attorney Larry Keefe to serve in a new role: "Public Safety Czar." It grants Keefe the power to enforce executive orders specifically related to non-citizens and undocumented persons.
Florida filed a lawsuit on behalf of the state against the Biden Administration for failing to uphold border admission laws. DeSantis and Attorney General Ashley Moody also accuse the government of refusing to handle illegal immigrants crossing the southern border.
On September 28, 2021, DeSantis issued Executive Order 21-223. The order bans organizations working for the Governor from assisting undocumented individuals who attempt to, or succeed in, entering the state. It also forces agencies to follow federal identification and screening protocols while granting law enforcement agents the right to investigate people involved in potentially illegal crossings. Officers will also maintain the right to detain anyone lacking proper documentation.
Copyright 2021, USNewsBreak.com