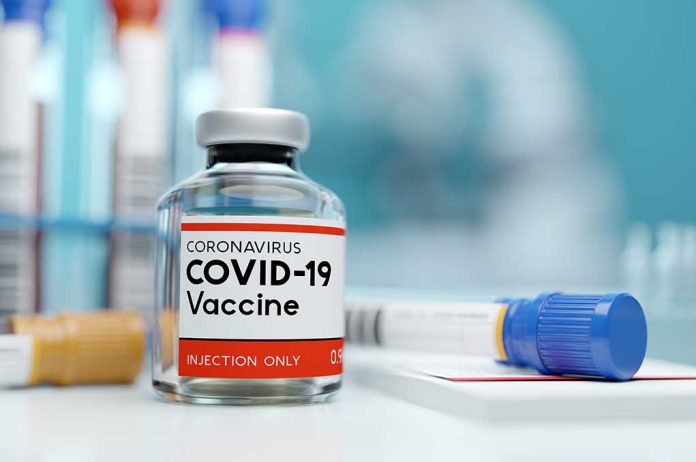 (USNewsBreak.com) – President Joe Biden issued an order for vaccination requirements under the Occupational Safety and Health Administration (OSHA) for all employers with 100 or more employees. Reception to this mandate has been hostile; some people walked off the job, while others loudly voiced their objections. Now, GOP leaders are about to throw another wrench in the president's plans.
On November 3, 42 Republican senators moved to strike Biden's vaccine mandate under the Congressional Review Act (CRA). Led by Senator Mike Braun (R-IN), the group hopes to invalidate the order entirely.
Last year we did everything we could to keep people in their jobs.

Now Joe Biden is doing everything he can to push them out.

Today, I'm leading 41 of my colleagues to strike down his oppressive vaccine mandate for businesses.https://t.co/f5tYKuX0LD

— Senator Mike Braun (@SenatorBraun) November 3, 2021
Braun says blocking Biden's mandate is essential to protect workers and businesses. Senator Josh Hawley (R-MO) called it unconstitutional and said it bypassed required procedures. He feels the president cannot make new laws; only Congress maintains that right.
Nine GOP senators refrained from joining the movement. That list includes Minority Leader and Senator Mitch McConnell. While the remaining senators do not necessarily oppose the group's mission, they wish to wait until OSHA issues its formal rule.
Braun and his colleagues need a majority vote in the Senate and the House to overthrow the vaccine mandate. Even then, the president must sign off on it before it will succeed. This path is difficult to forge since Republicans do not hold a majority in Congress. Furthermore, the president is unlikely to sign a disapproval vote for his own mandate.
Copyright 2021, USNewsBreak.com