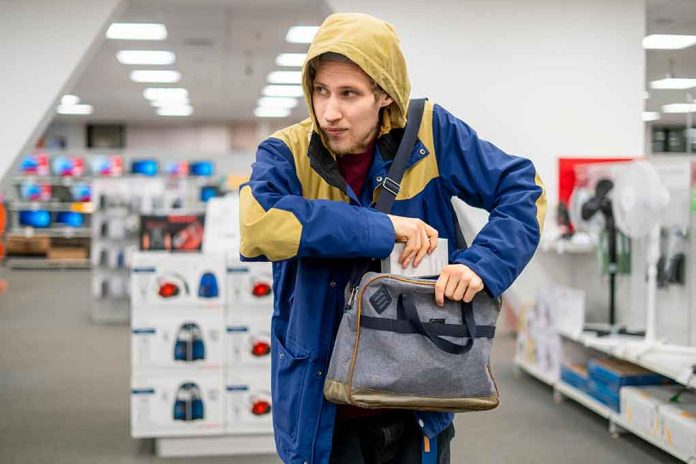 (USNewsBreak.com) – After a couple of challenging years due to the pandemic, retail outlets aren't getting any breaks. A rash of thefts has overtaken the industry, which some argue is a result of lax policies on prosecuting shoplifters. A US representative has had enough and is begging for attention to save the retail industry and hold criminals accountable.
This week, Representative Ken Buck (R-CO) authored a letter to Attorney General Merrick Garland asking for action on the surge in retail crime. Backed by over a dozen other GOP lawmakers, the letter implored the Biden administration to do something to protect citizens and businesses.
Rep. Ken Buck leads letter to DOJ demanding action on surging retail crime https://t.co/L5OXqzCNer

— Fox News (@FoxNews) March 21, 2022
Buck noted the need for a national-level investigation. He said the Department of Justice (DOJ) should intervene and offer support to local and state law enforcement because these theft rings often operate across state and even international borders.
The representative also noted some areas suffer from bad policies that help these criminals thrive. He explained there is a need to give law enforcement the power to go after thieves, and prosecutors need to do their part to help decrease the problem.
Buck pointed to Operation Booster Buster, a successful move by the DOJ to take down a theft ring in Oklahoma, as evidence Garland can help in this situation. He's hoping the feds step in to assist and bring the crime wave to an end.
Copyright 2022, USNewsBreak.com