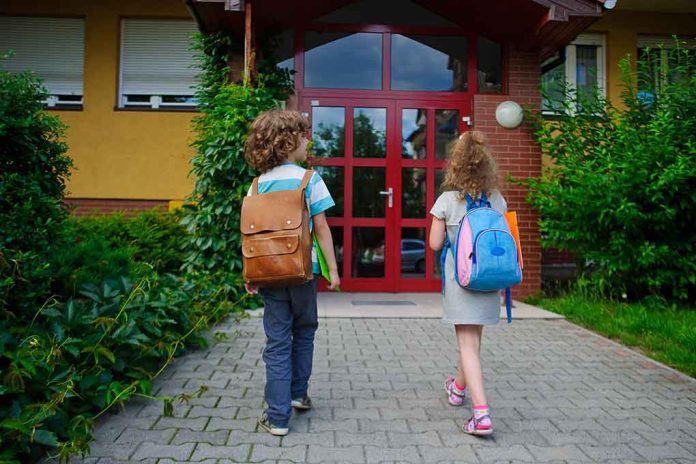 Public School DISASTER – New POLL Results Released
(USNewsBreak.com) – A Gallup poll released on July 14 and conducted between June 1 and 20 shows people have little faith in the public school system. Only about 28% of respondents said they have confidence in American education. That figure is at almost its lowest point in history, only 2% above the rock bottom hit in 2014.
Americans' faith in public education nears record lows: poll https://t.co/lpXN0Y4t64 pic.twitter.com/rOY1J8KQ0y

— New York Post (@nypost) July 14, 2022
Republicans and independents have lost the most belief in the system since the pandemic. Democrats seem not to have wavered in their opinions as much, with a 43% confidence level in 2022 compared to 48% two years ago. In 2020, 34% of GOP members saw schools in a favorable light. That is down to 14% in 2022. Half of Republicans said they had little or no confidence in public instruction. Gallup deduced that the results of the poll are indicative of how education has been politicized since the beginning of the pandemic.
In 2020, trust in the system was at 41%, which was high compared to recent years. Gallup shows that trust was high back in the 1970s, but it has mostly trended down ever since. However, COVID-19 brought about a wave of contentious issues, including distance learning and mask mandates, which didn't sit well with Republicans. In fact, such regulations seemed to take an overall toll, reducing the general belief in the public school system.
Still, even for those who are unhappy with the situation, education isn't a top concern. When asked about important issues facing the US, Gallup noted that only around 1% of Republicans list schooling.
Do you think our leaders should be putting more effort into the US education system?
Copyright 2022, USNewsBreak.com