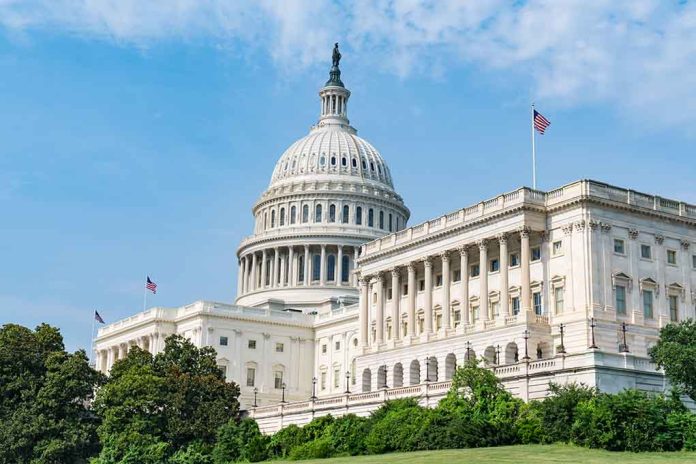 (USNewsBreak.com) – Punchbowl News first reported on April 18 that Republicans in the US House of Representatives are considering putting term limits in place for committee members. If the GOP takes the majority in the midterm elections, the plan is to include it in the 118th Congress chamber's rule package. They already have a three-term limit on their members, but the new policy would apply to both parties.
.@HouseGOP members reportedly considering term limits for committee leadershttps://t.co/ZmZH4IGI5t

— Fox News (@FoxNews) April 21, 2022
Democrats do not impose any such limit on their members serving on committees. As a result, multiple people would no longer be able to keep their positions if the GOP changes the rule. These include high-profile Democratic members such as Representatives Maxine Waters (CA) and Bennie Thompson (MS).
Fox News reported the idea started gaining traction after Democrats removed Representative Marjorie Taylor Green (R-GA) from her committee assignments and Representative Paul Gosar (R-AZ) from his. They both sparked backlash when they made negative comments about opposing lawmakers.
Some on the Left are in favor of the limits, so Republicans aren't facing a complete shutdown. Representative Dean Phillips voiced his approval on Twitter.
High functioning organizations become so by building strong benches and limiting the tenure of leaders, usually ~10 years. No matter which party controls Congress in '23, we should adopt term limits for committee chairs & get serious about developing a new generation of leaders. https://t.co/nZwiuJNbPE

— Rep. Dean Phillips 🇺🇸 (@RepDeanPhillips) April 18, 2022
The main concern about limits is they will mess with internal politics. Democrats see the seniority system currently in place as a powerful tool to ensure minority lawmakers have fair access to committees.
Copyright 2022, USNewsBreak.com