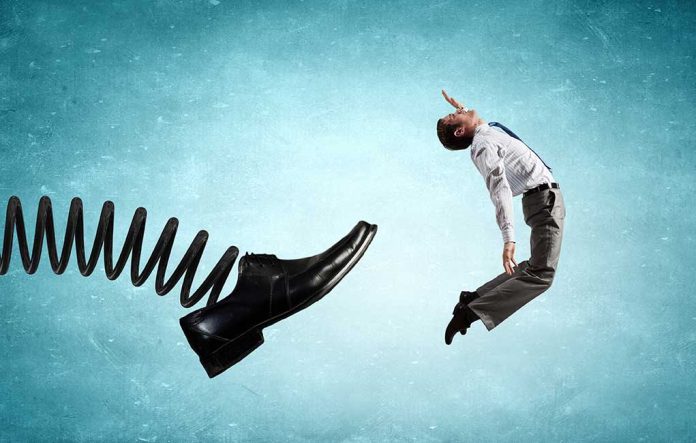 (USNewsBreak.com) – There has been a lot of activity in state legislatures over the past few weeks. For instance, Tennessee lawmakers recently removed Democratic Representatives Justin Jones and Justin Pearson, but their districts reinstated them. Rep. Gloria Johnson (D-District 13) narrowly survived ouster by only one vote. Now, in Arizona, the state legislature expelled a GOP representative in a surprising bipartisan move.
On Wednesday, April 12, Arizona's Republican-led House of Representatives voted to expel Liz Harris following the results of an ethics committee report. The 46 to 13 vote included more than half of the Republicans and all of the House Democrats. Her expulsion came after she invited insurance agent Jacqueline Breger to speak before a joint elections committee.
During the presentation, Breger claimed that several elected officials and the Church of Jesus Christ of Latter-day Saints were all part of a bribery scheme involving Mexican drug cartels. Breger also claimed they were engaged in election fraud and money laundering activities.
The Arizona House expelled freshman GOP Rep. Liz Harris today for inviting a speaker to a joint elections committee hearing who spread baseless accusations of drug cartel bribery and election rigging by elected officials, judges and others. https://t.co/o3Xjc5CtDa

— Axios (@axios) April 12, 2023
Breger had no evidence to back up her accusations, and the fallout fell back on Harris. House Speaker Ben Toma (R-District 27) introduced a resolution accusing Harris of disorderly behavior and noted she wasn't "surprised or upset" by the accusations Berger lobbed. As a result, Toma said the new representative "violated the inherent obligation to protect the integrity of the House."
A subsequent investigation into Breger's attendance resulted in a committee report noting that Harris invited her and knew the allegations Breger would make ahead of time.
While the majority of the House Republicans voted to expel her, not everyone was on board. Rep. Alexander Kolodin (R) said her expulsion made her a martyr, though he agreed Breger made "awful allegations."
Harris said her expulsion resulted from her not "toe[ing] the line." She had only been in the position for three months before the legislative body expelled her.
Copyright 2023, USNewsBreak.com