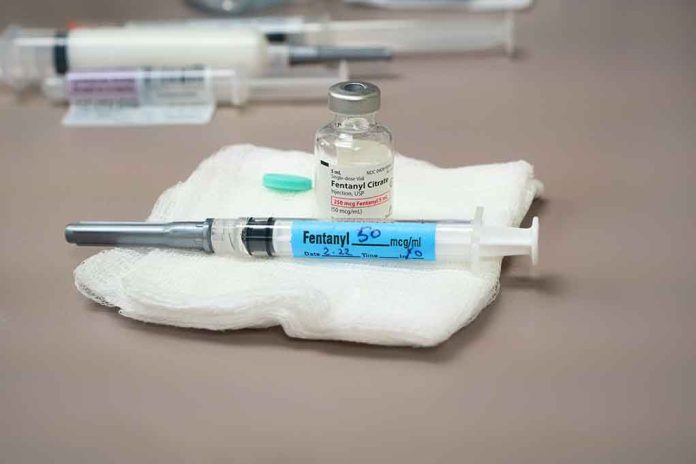 Lawmakers JOIN Forces in Critical Mission
(USNewsBreak.com) – The opioid crisis doesn't discriminate. It's touched people from all walks of life in every single state. Those putting forth a bipartisan effort in the US House of Representatives are hoping to get the Biden administration to focus more intently on fentanyl coming across the southern border. Representatives Andrew Garbarino (R-NY) and Abigail Spanberger (D-VA) introduced the Securing America's Borders Against Fentanyl Act last week.
🚨 NEW: I'm leading a bill with @RepGarbarino to help stop the flow of fentanyl through our borders.

As a former federal agent and CIA officer who worked narcotics cases and tracked cartels, I know the danger of fentanyl trafficking.

More from @FoxNews:https://t.co/tmP0W6WR7I

— Rep. Abigail Spanberger (@RepSpanberger) July 7, 2022
The bipartisan effort is pushing the Biden administration to recognize this serious issue. The legislation would put $20 million toward research to help detect fentanyl entering the country and strengthen efforts to seize the drugs utilizing new technologies.
Representative Garbarino explained overdoses are the top cause of death in US people ages 18 to 45. In April, the US Drug Enforcement Administration revealed that overdoses due to fentanyl were spiking nationwide.
Spanberger's participation in this legislation deviates from the majority of her party. But she's long been a part of efforts to fight drug trafficking and tighten border security. Before becoming a representative, she worked in the US Postal Inspection Service and CIA, focusing on drug cases associated with the country's southern region. When introducing the legislation, Spanberger noted fentanyl is a threat to everyone, regardless of political affiliation.
Copyright 2022, USNewsBreak.com