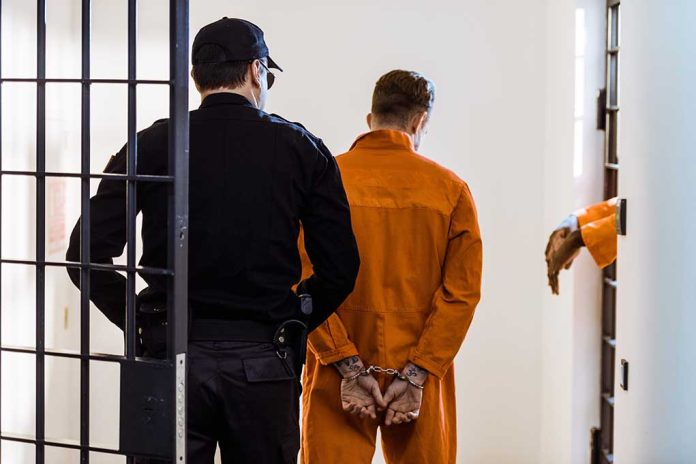 Man Who Campaigned for South Dakota Senate Accused of Abusing Minor
(USNewsBreak.com) – A South Dakota state Senate candidate faces accusations of child abuse. Mellette County handed down a felony charge of abusing a minor for Republican Joel Koskan on November 3. The 44-year-old stands accused of raping a female family member for years.
South Dakota Senate candidate Joel Koskan accused of grooming, raping child family member https://t.co/ei8cQJqoTx pic.twitter.com/Thtw45E3sz

— New York Post (@nypost) November 4, 2022
The woman went to law enforcement with allegations that Koskan began physically abusing her when she was 12 years old. According to reports, she described him as controlling, using GPS and video cameras to watch her every move, monitoring her social media, and demanding regular phone calls. But the victim said he had been grooming her since she was a child, claiming he would insist she sit on his lap and make her uncomfortable with his displays of affection. She claims she never knew this was abnormal until she was a teen.
At a summer camp, she reportedly told counselors what was allegedly happening and that Koskan had been telling her he wanted to become sexually intimate. Social workers investigated, but the victim was uncooperative, so they dropped the case. But the woman said it helped to make Koskan back off for a couple of years. Unfortunately, that didn't last long, and he amped up his abuse and became more brazen. Eventually, according to the accuser, the situation escalated into intercourse.
Koskan's initial court hearing was on November 7 and he will have an arraignment on December 12. He could face up to 10 years in prison for the crime if convicted, and additional charges are possible. Reports indicate that a possible plea deal has been proposed.
What do you think of the allegations against Koskan?
Copyright 2022, USNewsBreak.com