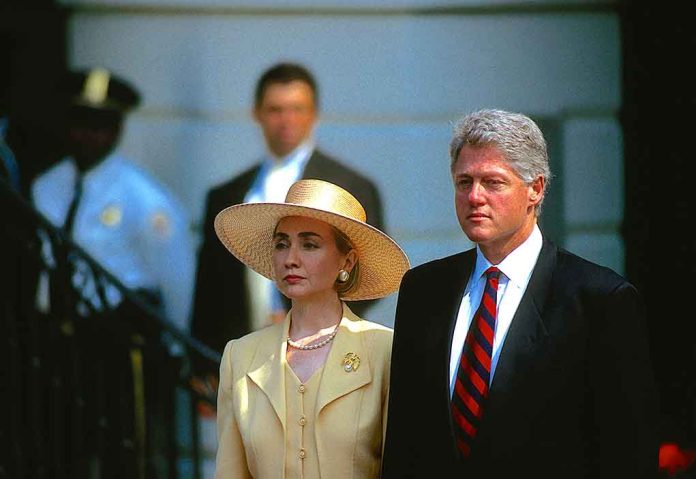 (USNewsBreak.com) – With the Ghislaine Maxwell trial in full swing as of November 29, the Epstein scandal is back in the news. There is a high expectation that revelations from the courtroom will show connections between the disgraced financier and some famous individuals. Meanwhile, a new report involving Epstein has attracted the attention of the public — one that brings former president Bill Clinton into the spotlight.
Through a Freedom of Information Act request, The Daily Mail obtained visitor registries and documents suggesting that between 1993 and 1995, Jeffery Epstein visited the Clinton White House at least 17 times.
Jeffrey Epstein visited Clinton White House at least 17 times: report https://t.co/KqL5mwBkmh pic.twitter.com/uOqBLBXzqu

— New York Post (@nypost) December 3, 2021
The visitor logs serve as yet another connection between the former president and the deceased sexual predator. The repeated visits to the White House did occur within the same timeframe when Maxwell was allegedly actively securing minors for the financier. However, Clinton says he knew nothing of Epstein's illegal activities.
Clinton has also admitted to flying on Epstein's private plane.
The financier's main destination appeared to be the West Wing, the area of the White House in which the president typically spends the most time. Additional records claim the financier top Clinton advisors and staffers, including Robert Rubin, invited the wealthy elite.
But these new records aren't the only connection between the Clintons and Epstein. Multiple photographs of the financier, Maxwell, and the president at the White House trips provide another layer to this unfolding and convoluted story.
The visitor registry does not explain why Epstein attended the White House so many times, nor whom he met with during the 17 visits. Clinton was also reportedly away from the White House during at least some of the visits.
Copyright 2021, USNewsBreak.com