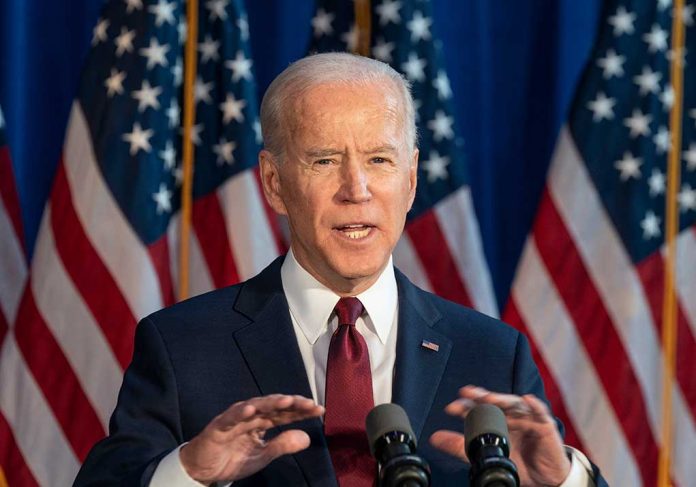 Biden Makes Bold RECESSION Claim – Downplaying an American Crisis?
(USNewsBreak.com) – In May, Goldman Sachs Senior Chairman Lloyd Blankfein appeared on CBS' "Face the Nation" and said he thinks the US is at high risk of heading toward a recession. Michael Yoshikami, founder and head of Destination Wealth Management, told CNBC's "Squawk Box Europe" on June 15, that he thinks a recession is a "virtual certainty." However, President Joe Biden doesn't necessarily believe it's set in stone.
On Thursday, June 16, Biden sat down with the Associated Press for a 30-minute interview in the Oval Office. He admitted the COVID-19 pandemic and the economic issues that came with it have left Americans feeling "really, really down." The president also responded to warnings from experts about an impending recession, denying such a crisis is "inevitable."
Biden said the US is "in a stronger position" than any other country in terms of fighting inflation.
President Biden to the AP about #inflation: "Recession is not inevitable. Secondly, we're in a stronger position than any nation in the world to overcome this inflation." https://t.co/qvDsXPr82N

— Stephen Michael (@stephenreports) June 16, 2022
When AP reporter Josh Boak asked him why he thought inflation was so high, he reportedly asked why "every other major industrial country" is dealing with the same problem.
While there are other countries dealing with inflation, what matters to the American people is what is happening in their own country and what their leaders are going to do to help. In May, Pew Research reported that inflation is the number one concern for the American people. Rising prices are impacting citizens all over the countries when they purchase groceries, clothing, seek medical care, and fill up their gas tanks.
Despite Biden's apparent optimism, the impact of rising prices, the long-term fallout from the COVID-19 pandemic, and tensions overseas are taking a toll on Americans. Meanwhile, a new estimate from Bloomberg Economics also places the likelihood of a recession by 2024 at 72%.
Are you worried about a possible recession?
Copyright 2022, USNewsBreak.com