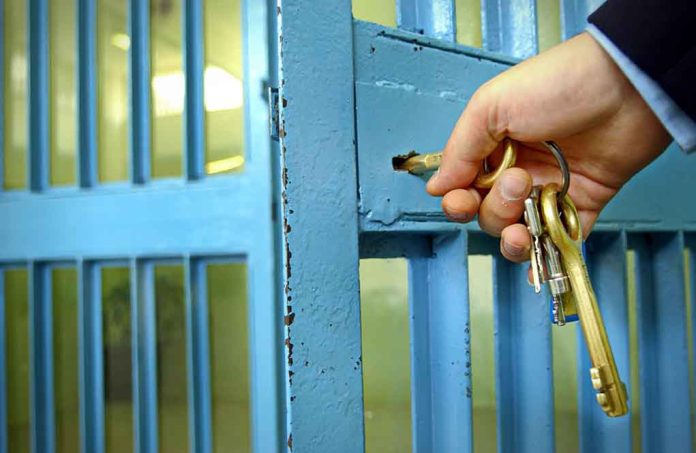 (USNewsBreak.com) – Brittney Griner's release on Thursday, December 8, has sparked a contentious debate about the increasing occurrence of prisoner swaps. Since President Joe Biden has taken office, the federal government has carried out, at minimum, a dozen such trades, according to The Wall Street Journal. And, while it's helping those stuck abroad get home safely and reunite with their loved ones, some people fear it's also putting the United States — and Americans who travel abroad — at serious risk.
The Most Recent Trade
Griner, who was arrested on February 17, was subsequently convicted of trying to smuggle drugs into Russia. At the time, she had a very low amount of hashish oil, 0.702 grams, which is illegal in the country, in her luggage. The White House tried for months to negotiate her release, to no avail, until last week. In exchange for Griner, Moscow demanded the release of arms dealer Viktor Bout.
Bout, dubbed the "Merchant of Death," was in the midst of serving out a 25-year sentence for his 2011 conviction on charges of aiding a terrorist organization, conspiring to kill Americans, and conspiring to supply anti-aircraft missiles. According to ABC News, some like former Marine Trevor Reed have argued that Bout is "no longer a threat." Meanwhile, others have criticized the move, suggesting it would embolden nations to take hostages.
Similar Swaps
Griner is far from the only case that drew controversy. Back in September, the US negotiated with the Afghan government to secure the release of Mark Frerichs, a Navy veteran. In exchange for his deliverance, the Biden Administration surrendered Bashir Noorzai, who was convicted of heroin trafficking. Frerichs wasn't convicted of a crime in Afghanistan but rather abducted by a terrorist organization.
In 2019, then-President Donald Trump's administration also arranged a deal that some viewers felt was distorted. It negotiated with Iran to release Princeton graduate student Xiyue Wang, whom Tehran had accused of espionage. While the US originally tried to secure Wang's freedom as well as that of Siamak and Baquer Namazi, Iran initially demanded hundreds of millions of dollars per prisoner. The two governments finally agreed to exchange Wang for Massoud Soleimani, who was jailed in the US for violating sanctions.
Future Worries
Some feel the federal government's willingness to negotiate and release hardened criminals could bridge a path for hostage diplomacy — a situation where foreign entities arrest Americans to gain leverage over the US. For instance, Rep. Adam Kinzinger (R-IL) recently voiced his concerns on ABC's "This Week," saying he fears these types of trades "could have real ramifications in the future." He also made it clear that he's "glad [Griner is] home," but he thinks the Biden Administration should have "negotiate[d] from a position of strength." Meanwhile, WSJ reported that former hostage envoy and National Security Advisor Robert O'Brien came to view prisoner swaps as a tool that could be used in certain situations.
Do you think these latest prisoner swaps are a tale of what's to come?
Copyright 2022, USNewsBreak.com