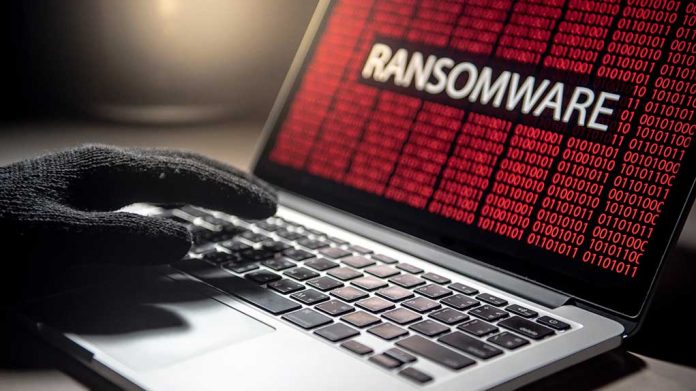 (USNewsBreak.com) – The technological boom of the past several decades has led to the emergence of hackers, bad actors who target individuals and businesses in an effort to gain access to sensitive information for financial gain. Security and intelligence agencies have had to constantly stay on top of developing trends in order to protect various entities from falling victim. In a recent development, the Department of Justice (DOJ) announced it had made significant headway in dealing with one of the most notorious ransomware groups.
The DOJ issued a news release on January 26, detailing its efforts in disrupting Hive, a hacker group that has been successfully targeting victims around the world. Speaking at a press conference, Attorney General Merrick Garland stated that the agency had been successful in dismantling "ransomware network" that had been "extorting and attempting to extort hundreds of millions of dollars" from its targets all across the world.
You can read a statement from #FBI Director Christopher Wray about today's announcement below: https://t.co/blQft5BQWC. pic.twitter.com/HzYV223BA6

— FBI (@FBI) January 26, 2023
Ransomware involves hackers gaining access to and encrypting data, which they then use to extort money from the victims into releasing the information. Hive has successfully targeted over 1,500 businesses, mainly hospitals, financial companies, and school districts, in dozens of countries, according to the DOJ.
In its efforts, the FBI covertly, but legally, hacked into Hive's systems beginning in mid-2022. From there, the agency reached out to the network's victims, providing them with the decryption keys needed to regain access. The FBI was able to send more than 1,000 decryption keys to prior victims as well as 300 to targets that were currently being targeted. In the end, the months-long campaign saved the hacked businesses approximately $130 million.
The DOJ and FBI worked with other law enforcement agencies from Germany and the Netherlands on this case. In a joint effort, they managed to seize the websites and servers Hive members used to talk with each other, severely disrupting their activities.
Copyright 2023, USNewsBreak.com