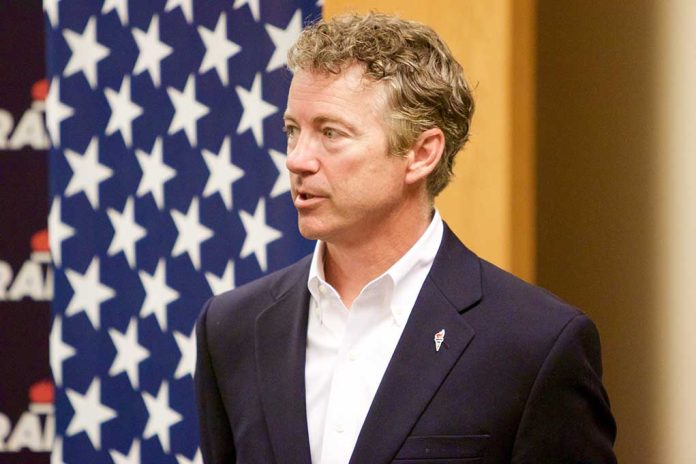 (USNewsBreak.com) – Crime has been noticeably on the rise in the last few years. Washington, DC, has been the subject of a controversial debate in recent months due to its increase in violence and carjackings alongside the DC Council's attempts to reform the criminal code. This past weekend, however, it reportedly became the site of a savage assault.
On Saturday, March 25, Phillip Todd, a staff member for Sen. Rand Paul (R-KY) was brutally attacked in Washington, DC, in "broad daylight," according to a statement given to the New York Post by the congressman's office. Todd suffered multiple stab wounds during the assault, mostly to the head and chest. He was reportedly taken to the hospital, where he is in stable condition as of March 29, according to his family. One of his head wounds was deep enough to require surgery and has put him at risk for seizures over the next month. In a March 28 statement on Facebook, the staffer's uncle said, "Phillip is resting well."
The Metropolitan Police Department acted quickly, arresting the suspect, Glynn Neal (42), and charging him with assault with intent to kill (knife). To make matters worse, Neal had just recently been released from prison — a mere 24 hours before he attacked Todd. He had served more than 12 years on federal charges for forcing women into prostitution.
Washington, DC. The suspect who brutally stabbed Senator Rand Paul's staff member was released from prison a day before the attack. Senate staffer Phillip Todd suffered a "deep knife wound to the head". He's in critical condition. Glynn Neal was taken into https://t.co/AGZhWpD1FE… pic.twitter.com/KWhuqEIEqc

— Southern Man (@MagicBelle1) March 28, 2023
The attack happened in the same place where Rep. Angie Craig (D-MN) was accosted by a man in an elevator just last month. Her assault made national headlines because, at the time, the DC Council was trying to push through a new crime bill. It called for reduced sentences, doing away with most minimums and allowing those charged with misdemeanor offenses the right to jury trials. President Joe Biden eventually signed the measure to repeal the code after Mayor Muriel Bowser (D) made an unsuccessful veto attempt months prior, shocking many Democrats.
Copyright 2023, USNewsBreak.com