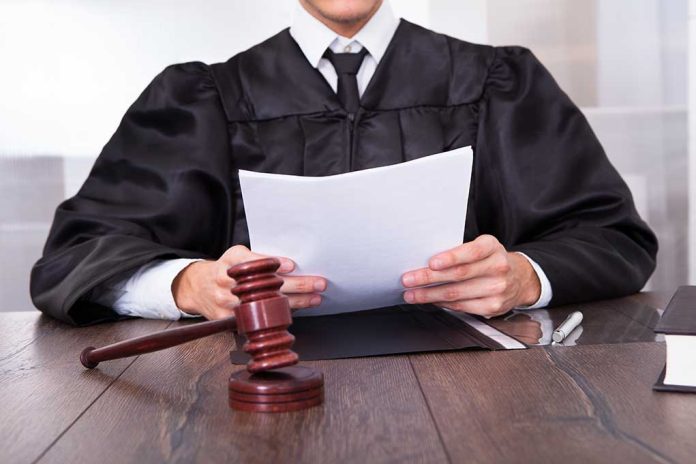 (USNewsBreak.com) – On March 9, a federal court sentenced Gilberto Morales, 57, to 460 months, or a little over 38 years in federal prison. The Cuban national had a ranch on the Rio Grande in Fort Hancock, Texas, where he committed various crimes related to drug trafficking, firearms, and immigration. A jury found him guilty of six felony counts on July 23, 2021.
Texas rancher sentenced to 38 years for smuggling drugs, illegal immigrants & cartel members through compound https://t.co/ojelmdXLBs

— Fox News (@FoxNews) March 17, 2022
Morales will do time for conspiracy to possess 1,000 kilograms or more of marijuana, possession of 100 kilograms or more of marijuana, conspiracy to transport and harbor migrants, harboring migrants, and felon in possession of a firearm.
Prosecutors said Morales worked with a Mexican drug cartel from Porvenir, Mexico, transporting illegal immigrants into the US for over a year. According to authorities, he managed to bring at least 22,000 kilograms of marijuana into the country between June 2019 and August 2020.
Morales was also housing at least four undocumented aliens at his ranch and had been bringing people into the country since late 2019. Morales had a previous conviction for felony drug conspiracy charges, and when officers executed search warrants on his home August 14, 2020, they found 11 guns and over 1,800 rounds of ammunition.
In addition to prison time, the man had to turn over ownership of his ranch and about $157,000 found during searches of his home. The court also ordered him to pay over $520,000.
Special Agent Frank Burrola said putting Morales behind bars helps remove a threat to "public safety and border security." Morales remains in federal custody, where he has been since August 14, 2020.
Copyright 2022, USNewsBreak.com