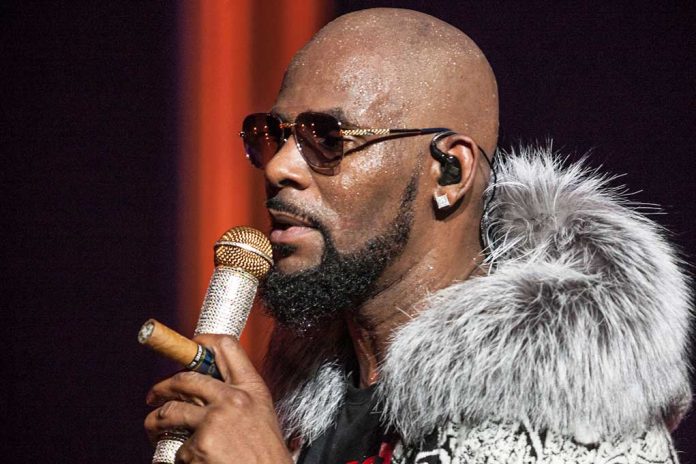 Top Singer Found Guilty of UNFORGIVABLE Crimes
(USNewsBreak.com) – Robert Sylvester Kelly won three Grammys, had multiple number-one hits, and was in constant rotation on the radio in the 1990s as R&B hitmaker R. Kelly. But his legacy is highlighted by his criminal convictions, which he added to on September 14. A jury in a federal case found him guilty of enticement and child pornography.
BREAKING: R. Kelly found guilty, convicted on multiple counts of child porn, enticement https://t.co/9kYC7IlLSy

— Fox News (@FoxNews) September 14, 2022
Kelly is already serving time for his 2021 conviction on various counts involving the sexual exploitation and trafficking of children. In June 2022, he received 30 years in prison for those crimes.
In the current trial, Kelly stood accused of manipulating young fans into sexual relationships and then filming the abuse. Witnesses included some of his victims who had been as young as 14 years old when they'd met the singer.
Despite this win, prosecutors lost the biggest charge they had against Kelly for obstructing justice in his 2008 trial. The court acquitted the entertainer of child pornography charges in that case, but the prosecution claimed he paid off a witness and her parents not to testify to avoid a conviction.
The jury in the current case found Kelly guilty on six out of 13 charges. Even without the obstruction charge, he faces up to 90 more years behind bars, a life sentence for the 55-year-old former star.
Copyright 2022, USNewsBreak.com