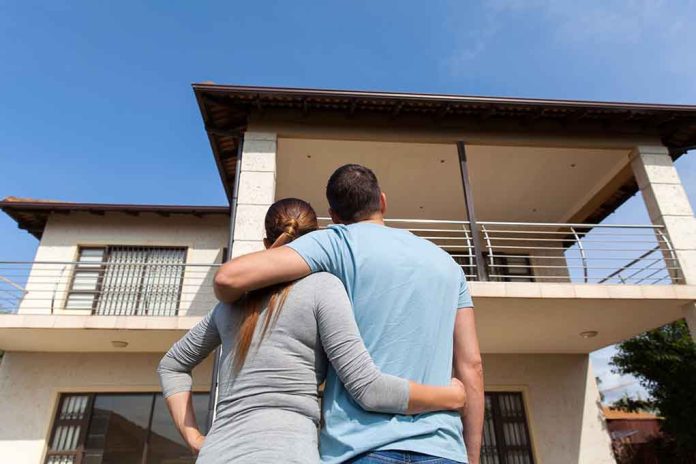 (USNewsbreak.com) – If you're middle-class or higher, there's a chance you might be renting a place. If so, you might've noticed that rent prices have been getting out of hand recently. It's not just house rents, but even house purchase prices. Costs have bene skyrocketing, especially in big cities. Things are tougher than ever for people who aren't earning that much to begin with.
Thankfully, the government has systems in place to look out for vulnerable members of the society. Among the many efforts the government puts forth to help Americans is a housing assistance program called Housing Choice Vouchers (HCV), also known as Section 8 housing. The program aims to provide affordable renting and housing solutions to low-income families and individuals.
How HCV Works
The government, through HCV, will help Americans pay their rent each month. Eligible voucher holders generally end up paying no more than 30% of their income towards thor rental expense each month. The government aims to help voucher holders by paying whatever is left due. The trick is that voucher holders must also find houses or rental units whose landlords will accept these vouchers as a form of payment.
Families must qualify as low-income when compared to the median income in their local area. Applicants must head to their local Public Housing Authority (PHA) to start the application process. The PHA also serves as a great source of reliable information on not only this program, but other federal housing programs as well.
Am I Eligible For HCV?
To receive benefits from any government assistance programs, you'll often need to satisfy certain eligibility terms. As you can imagine, a lot of people would be interested in HCV. That's why the government has to filter out non-eligible applicants by asking for certain qualifications:
Applicants must be 18+ years old US citizens or eligible non-citizens. Eligibility for non-citizens mostly depends on the status of their residency. Permanent residents should have no problem applying for section 8. However, temporary and nonofficial immigrants are not eligible. Mixed-status families (a family whose members include both eligible and ineligible members) may still be able to receive benefits.
Applicants must not have prior records for criminal drug-related activities, especially in the 3 years prior to applying for section 8.
Applicants' income must not exceed 50% of the area median income.
The Documents You Need To Apply For HCV
It's important to remember that specific documentation can vary depending on the area and PHA. However you can generally expect to be asked to provide the following:
Birth certificates for all family members
Social security cards for all family members
Driver's license
State or alternate government-issued photo ID
Passports for registered alien/immigrant family members, along with immigration papers
Signed verification of immigrant status
Social Security Verification Letter and Proof of Benefits
Proof of income (receipts, tax returns, W2)
Bank statements
Documentation of public assistance benefits
Information on any owned asset
Typical Application Process For HCV
It's important to note that different PHA's may have different qualification guidelines and requirements. While unlikely to be drastically different, the application process may vary from one PHA to the other. In a general sense however, these are the most common steps an HCV applicant will likely go through:
Contact your local public housing agency (PHA). Visit the website for the Department of Housing and Urban Development, and find your local PHA.
Confirm your eligibility for the program with your local PHA
Identify your local PHA's restrictions. PHA's will most likely prioritize special cases, such as families that include elderly people, people with disabilities, veterans, cases of homelessness, as well as, local residents.
Once all section 8 requirements are met, fill in the application with all necessary information.
After submitting the application, candidates must wait until the PHA processes it. This step can take a few months. Housing authorities will then notify the applicant of the acceptance or rejection of the application.
Given that the application is accepted by the housing authorities, applicants may be placed on a waiting list.
Copyright 2022, USNewsbreak.com