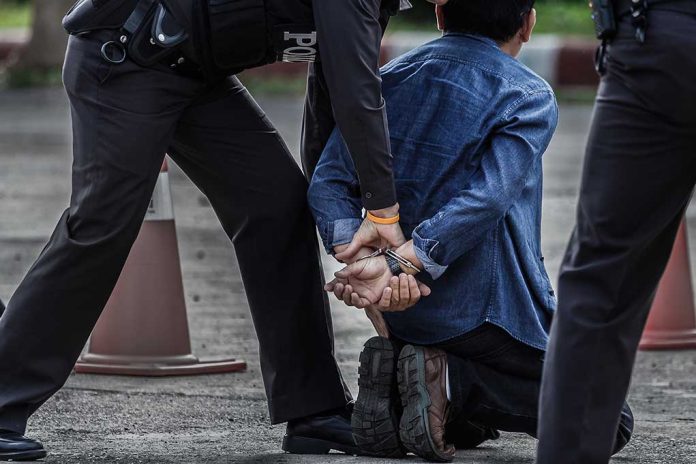 (USNewsBreak.com) – Threats against US political figures have been all over the media in the last several months. Lawmakers such as Reps. Adam Kinzinger (R-IL), Senator Ted Cruz (R-TX), and Rep. John Garamendi (D-CA) have all faced threats this year. Now, authorities have arrested a man they say left hundreds of sinister voicemails to lawmakers.
Police arrested Mark Leonetti of Longview, Washington, on seven charges of making interstate threats. Beginning in 2021, Leonetti allegedly placed several calls to Congress members. The communications contained threatening messages as well as slurs. Many contained anti-Semitic language and mentioned murder, according to reports.
Washington state man indicted over threatening calls to members of Congress https://t.co/32U3jMvt30 pic.twitter.com/riMniZTSWg

— The Hill (@thehill) December 15, 2022
When the threatening content began, authorities and emergency mental health professionals visited the accused at his home and warned him to stop. Still, he persisted. The most recent message, according to the Justice Department, occurred on December 5.
Each of the charges against Leonetti carries a maximum of 5 years in prison. The FBI is investigating the case with the help of the Longview Police Department and US Capitol Police.
Other politicians have faced physical threats recently, as well. House Speaker Nancy Pelosi's (D-CA) husband, Paul, was attacked in their home in late October. Meanwhile, Senator Susan Collins (R-ME) reported earlier this year that someone smashed a window at her residence. A man was also reportedly arrested in July for yelling profanities and threatening to kill Rep. Pramila Jayapal (D-WA) outside her home.
Copyright 2022, USNewsBreak.com