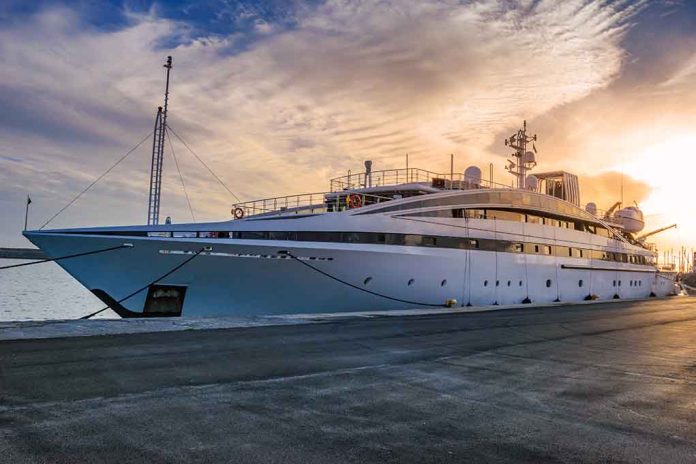 Probe LAUNCHED After Boat Sinks in Terrifying Incident
(USNewsBreak.com) – Witnesses captured video of a 160-foot superyacht named "007" sinking just off Kythnos Island in Greece on September 2. The vessel got into trouble around 11 p.m., when its GPS suffered a malfunction. The captain moved the boat too close to the shore in response, hitting rocks. The ship soon took on water, leading the coast guard to rush to the scene to rescue the five people on board. Now, the incident is under investigation.
Video captures the moment 160-foot '007' superyacht sinks in Greece https://t.co/wadsBBw17J pic.twitter.com/O8f12JewUR

— New York Post (@nypost) September 7, 2022
The passengers had sent out mayday calls that prompted a fast response from officials. The vessel ended up on its side, surrounded by a cautionary barrier in the event of pollutant leakage. Local authorities launched an investigation into the incident and reported that by the morning of September 3, the boat was almost entirely underwater. Everyone onboard escaped without injury.
The yacht sailed under the British flag, but the owner is an unnamed Swiss businessman. As the name suggests, it had a James Bond theme including a helicopter landing pad on deck. The 2006 ship, which is the work of Aegean Yachts, can carry up to 10 passengers and five crew members. The steel-hulled vessel boasts the 007 logo and five cabins. It can sail at speeds up to 12 knots, or just shy of 14 miles per hour.
More details may arise after officials complete their investigation into what caused the sinking.
Copyright 2022, USNewsBreak.com