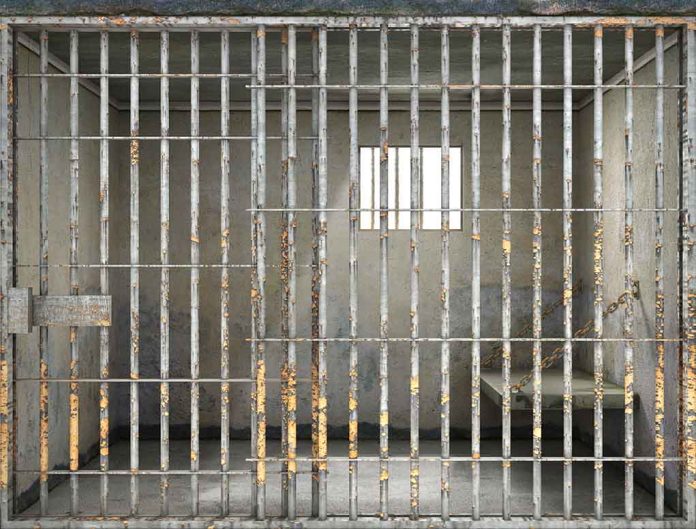 (USNewsBreak.com) – Prison can be a place where a person learns from his or her mistakes and commits to becoming a better person. Then, there are those inmates who should never see freedom again because they are too incredibly dangerous. Dongwook Ko is one of those people.
Ko is serving time in the Clay County Detention Center in Brazil, Indiana, for attacking a 13-year-old girl. On December 13, he was back in court, facing charges of conspiracy to commit murder.
While behind bars, Ko allegedly tried to strike a deal with his cellmate to torture and kill his victim's parents and 12 other people connected to his conviction for the attack. Fortunately, the unnamed cellmate decided to alert authorities to Ko's plans instead of helping him with the crimes.
Man allegedly tried to hire cellmate in Indiana to kill 14 https://t.co/5fYzWjvcb9

— Eyewitness News (@WEHTWTVWlocal) December 13, 2021
The other inmate wore a recording device to capture the details of the proposed deal. Ko reportedly offered to pay him $20,000 for the acts. He told him he would arrange his release on bail and secured an iPad so the cellmate could call his uncle and arrange the details of the murders.
On the other end of the call was a detective. Ko began giving directions to the officer, thinking it was the cellmate's uncle. He told him to kill the girl's father first and then to follow the list he provided in order.
Ko is in the United States on a temporary residency visa, but due to the felony conviction in the attack, immigration officials rescinded his status. AP News reports that authorities took him into custody for deportation, but he will stay in the US to face his current charges.
Copyright 2021, USNewsBreak.com