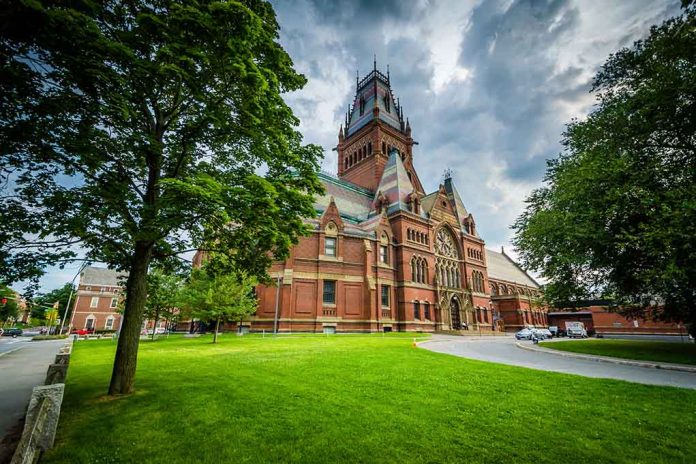 (USNewsBreak.com) – Former Chicago Mayor Lori Lightfoot (D) was a controversial figure during her time in office, which came to an end on May 15. She was ousted after her implementation of controversial policies during the 2020 health emergency and the backlash she faced from many locals, including the city's police department. Lightfoot was so unpopular she became the first one-and-done mayor to lose re-election in 40 years. However, she's apparently found a new temporary landing spot.
On Thursday, June 1, The Harvard Gazette revealed that the ivy league university hired Lightfoot to teach a class. She was appointed a Richard L. and Ronay A. Menschel Senior Leadership Fellow and will teach a class that's tentatively named "Health Policy and Leadership." The university said it's calling on her experience to teach students who might be interested in pursuing careers along the same lines.
The course is slated to last eight weeks, and during that time, Lightfoot will travel to Cambridge, Massachusetts, where the university is located, as needed. According to the Gazette, she will hold regular office hours on campus to engage with students and faculty.
The college's Menschel Senior Leadership Fellows Program is open to individuals who have served in high-level government, non-profit, or journalism roles. Some critics feel Lightfoot isn't a good fit for the program because of her perceived failures during her time in office. The entire police department literally turned its back on her in the face of rising violence in the city, which led to the death of one of the force's officers and seriously injured another.
The university, on the other hand, is looking forward to her sharing her experiences. The Gazette also spoke of her accomplishments, as well as the fact that she was the first black and gay woman to hold the office and has worked toward "generating inclusive economic growth."
Copyright 2023, USNewsBreak.com