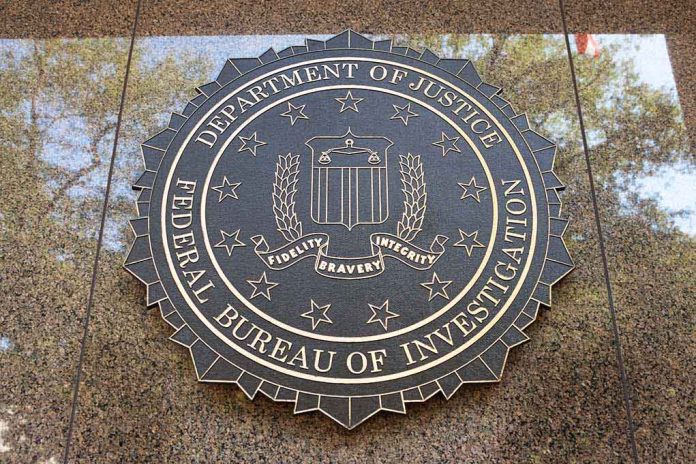 (USNewsBreak.com) – In 2019, former Attorney General Bill Barr appointed Attorney John Durham as special counsel to probe the origins of Crossfire Hurricane — an FBI investigation. The bureau was trying to determine whether or not the Trump campaign colluded with Russia during the 2016 presidential election. Four years later, Durham completed and released his report, which indicated — in part — that the FBI did not have proper cause to launch an investigation in the first place. The special counsel also concluded the bureau failed to uphold its duty to follow the law at certain points during their inquiry.
On May 15, Republican presidential primary candidate Vivek Ramaswamy reacted to the revelations on Twitter, saying "enough is enough." He stated the US should "shut down the FBI," as plenty of other organizations and people could cover the agency's job. Ramaswamy said the bureau was at high "risk for politicized corruption" and has been a problem for the last six decades.
Durham report: "we conclude that the Department and the FBI failed to uphold their important mission of strict fidelity to the law." Enough is enough. Root out the corruption & shut down the FBI. This is achievable. At the local level, we have police & prosecutors. At the federal…

— Vivek Ramaswamy (@VivekGRamaswamy) May 15, 2023
The GOP candidate wasn't the only member of the Republican party to publicly react to Durham's report. Republican presidential candidate Nikki Haley appeared on Fox News the next day, declaring "heads need to roll over this." She believes the bureau "lost complete credibility," and the entity is going to have to work overtime to "get [that] trust back."
Former President Donald Trump also reacted to the news on his social media platform, seeming to call the FBI "scum." Florida Governor Ron DeSantis, who is expected to make a run for the Oval Office, called the report a reminder to "clean house" and accused the "agencies" of abusing their power.
The Durham Report confirmed what we already knew: weaponized federal agencies manufactured a false conspiracy theory about Trump-Russia collusion. It reminds us of the need to clean house at these agencies, as they've never been held accountable for this egregious abuse of power.

— Ron DeSantis (@RonDeSantisFL) May 15, 2023
House Judiciary Committee Ranking Member Jerrold Nadler (D-NY) applauded the end of the Durham investigation, stating American taxpayers paid over $6.5 million with little to show for the effort or cost. The lawmaker said Durham revealed nothing new, and his conclusions didn't change the convictions that came out of the Mueller investigation.
Copyright 2023, USNewsBreak.com