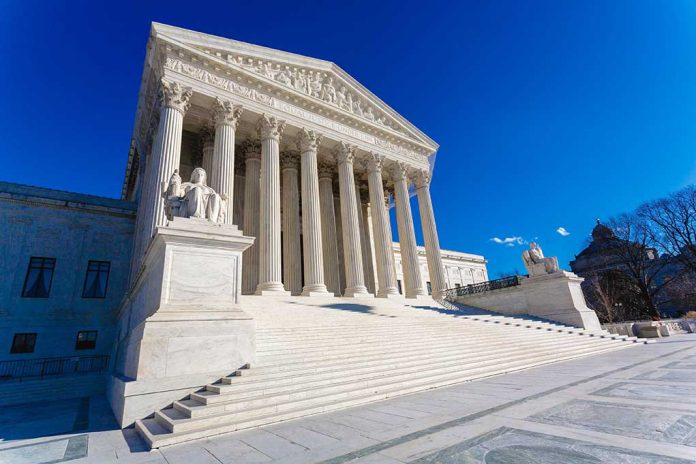 (USNewsBreak.com) – In early April, ProPublica published an exposé on Supreme Court of the United States (SCOTUS) Justice Clarence Thomas and his relationship with billionaire Harlan Crow. The report outlined all of the trips the judge took with Crow and the luxuries he's had at his disposal for the last two decades. These trips and vacations added up to millions of dollars, yet he never reported them, which experts say he should have disclosed under the Ethics in Government Act of 1978. The revelation has sparked a strong reaction on both sides of the aisle, but Congress can't seem to agree on whether the SCOTUS needs an ethics code.
They Were Gifts
In the aftermath of the ProPublica report, both Thomas and Crow responded with short statements indicating that the trips the justice took were mere hospitality. Crow said what he's extended to Thomas "is no different from the hospitality [he and his wife] have extended to [their] many other dear friends." He acknowledged the pair have known each other for nearly 30 years, and none of the billionaire's actions have been in conflict with the SCOTUS justice's job.
In a similar vein, Thomas released a short statement saying he was informed that he did not have to report such trips as they were "personal hospitality." He said he will report them going forward as the new guidance mandates.
Other Potential Conflicts
In addition to the lavish trips tying the two men, Thomas has also sold real estate to Crow. The wealthy businessman also reportedly paid for the justice's grandnephew, Mark Martin, whom he was raising, to attend private school. The tuition was $6,000 per month. Crow covered the cost for approximately a year, which is how long Martin attended the institution.
Ethics Meeting
Following the news of Clarence Thomas' failure to report such luxuries, Senator Dick Durbin (D-IL) moved to hold a hearing in the Senate Judiciary Committee. He invited Chief Justice John Roberts to testify. Roberts declined but sent a statement to the committee signed by all the justices saying they abided by the "same general principles and statutory standards as other federal judges."
Durbin said "Congress must" act in creating an ethics code because the Supreme Court won't. Senator Lindsey Graham (R-SC) also believes there should be more transparency but feels Congress should stay out of it. Louisiana Republican Senator John Kennedy echoed that sentiment.
At the hearing, former Attorney General Michael Mukasey, a Republican, testified. He questioned who would enforce the land's highest judges. In contrast, Amanda Frost, a law professor at the University of Virginia, appeared at the Democrats' request and said the code of ethics would be a good system of checks and balances.
Others, like Senators Lisa Murkowski (R-AK) and Angus King (I-ME), introduced legislation that would adopt a code of ethics after a period of public comment. The process would follow the same channels as other federal rules.
Copyright 2023, USNewsBreak.com