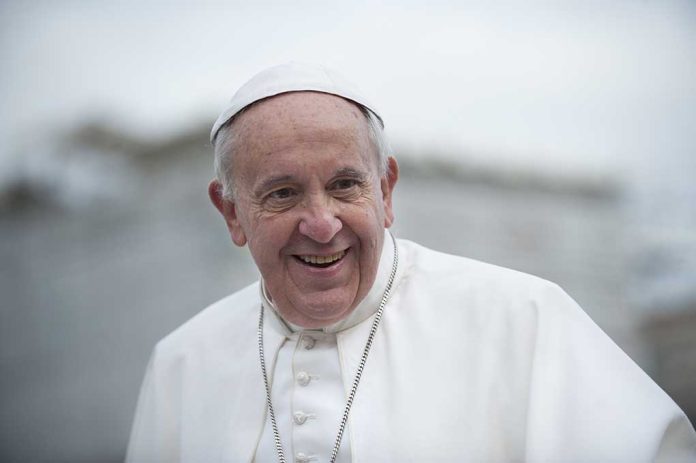 (USNewsBreak.com) – In 2013, Pope Francis became the 266th Bishop of Rome when he was elected to replace Benedict XVI. Questions about his health have surfaced over the past few years as he has seemingly slowed down and appeared in public using a wheelchair in 2022. Now, those concerns have resurfaced as the Pope has undergone surgery.
On Wednesday, June 7, Pope Francis had a procedure done to repair a hernia in his abdominal wall. Doctors also removed scar tissue that was causing a partial blockage. Dr. Sergio Alfieri, who also did the pontiff's intestinal surgery in 2021, announced the three-hour operation was successful.
The 86-year-old head of the Catholic Church had reportedly been experiencing pain, which led to him visiting the hospital to undergo testing on Tuesday. The following day, he had his operation, which led many observers to think the condition was more serious than expected. However, doctors assure all is well, and the Pope will be back to his busy schedule in just a few weeks. All papal audiences have been canceled up to June 18.
This is at least the third known abdominal surgery the pontiff has had. The most recent, prior to Wednesday's operation, was in 2021. At that time, because of diverticulosis, he had 13 inches of his colon removed, and he remained in the hospital for 10 days. The scar tissue the doctors recently removed is believed to be a result of that surgery. Prior operations took place in Argentina before he became pope.
In addition to his abdominal issues, Pope Francis was also hospitalized back in March for bronchitis. He is also using a walker and wheelchair to get around, as he refused to have surgery on his knees after reacting badly to general anesthesia in 2021.
Pope Francis has a busy August coming up, with trips to Mongolia and Portugal. His recent medical issues are not expected to delay those visits.
Copyright 2023, USNewsBreak.com